Available wherever you listen to podcasts
Hosted by Disney enthusiasts and best friends Francine and Carrie, the weekly podcast features a variety of topics, special guests and a lot of laughs.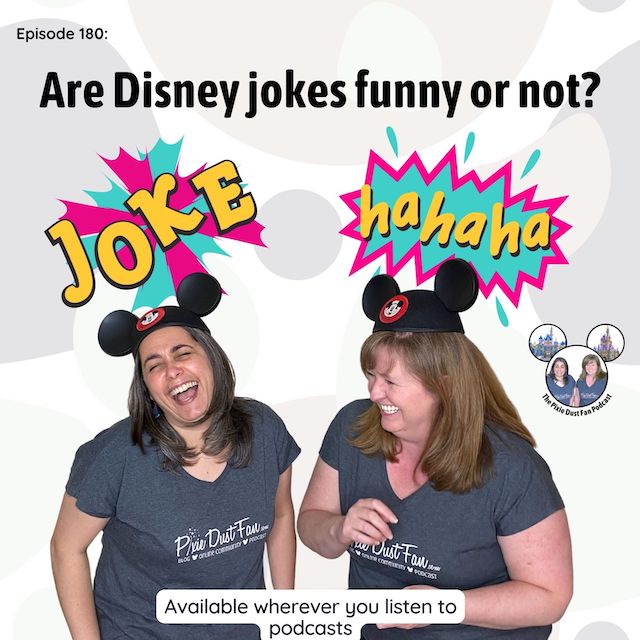 The ladies are calling it an 'interlude' episode, but it's some lighthearted fun!  They're telling each other some wholesome Disney jokes to see if they are funny or not.  Fran thinks it's hysterical – Carrie isn't convinced!
read more