What is a podcast?
A podcast is an program that you download to listen to wherever and whenever you would like.  It's audio entertainment and it's taking over headphones everywhere.
Podcasts come in all shapes and sizes from storytelling to interviews in every niche and genre you could imagine.  If you have a topic you are interested in, you'll find podcasts about it.
Where do you listen to podcasts?
It's really an individual preference, but you can listen anywhere you would listen to music, an audible book or the radio.  Many listen in the car, some do it while they're cleaning or working and others do it during exercise or relaxation.   
How do I listen to a podcast? 
For most people who aren't listening to podcasts it's because they don't know HOW to listen or where to go find them.  Below we have the instructions for Apple and Samsung phones.
Apple:
Apple devices all come with the Podcasts app already installed.  If you have an older device (or if you had removed some of the pre-installed apps) you can find it in the app store.
Once you're in the app – you can browse.  From "Trending" to "New and Noteworthy", Apple categorizes them to provide you with suggestions you might like, or you can search for a specific title.
Once you find the podcast that you like – then it's time to listen and follow!  Apple has changed the 'subscribe' to a 'follow' now.  You need to use the + sign on the top right corner, and then it will be confirmed with a check mark.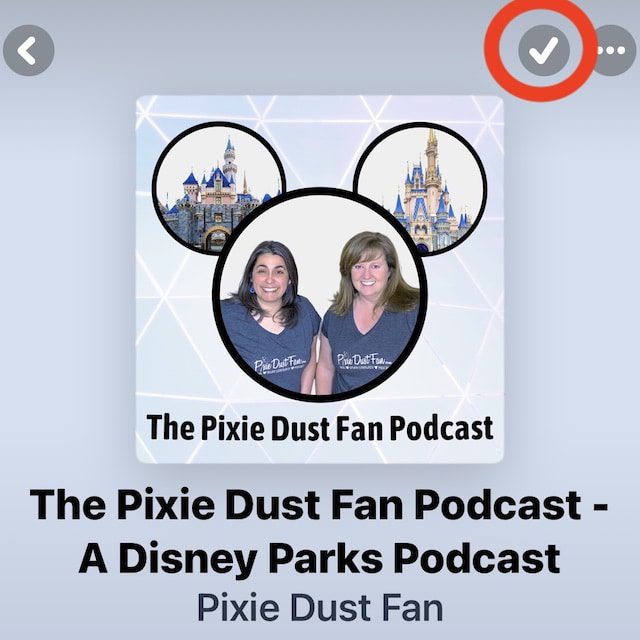 You can unfollow at any time, there's no commitment!
Once you've downloaded episodes, you have control to skip ahead or rewind.  You can also speed up the speach or slow it down, there are a few options to customize your experience.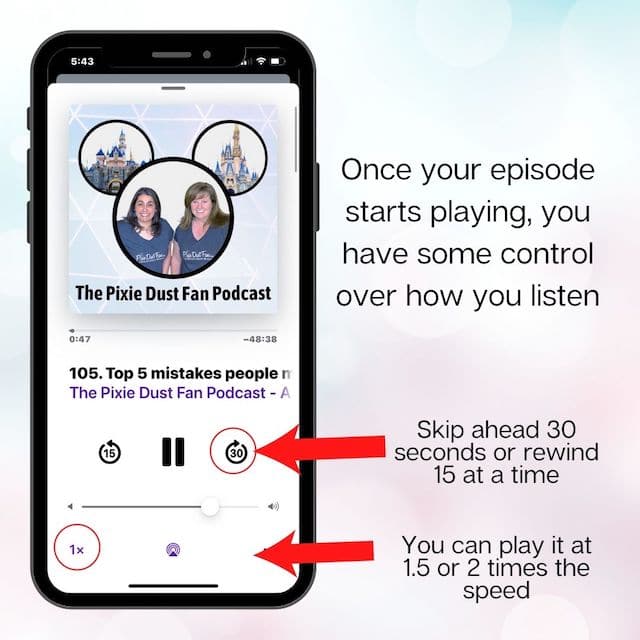 Android
Very similar to Apple, it's so easy to listen to podcasts with the app.
Once you're in the app, find the podcasts you want to listen to and subscribe!
Aside from Google Podcasts and Apple – there are a multitude of podcast apps and players available on your device like Spotify, Stitcher and Radio.com. 
 Podcasts are a terrific way to be entertained with audio while you're busy doing other things or just while you're relaxing.
With so many different genres – you're bound to find something you like.  There is everything from Disney podcasts to news, comedy and sports!  I listen to a bunch of business podcasts as well as some interview style and motivation.  There's nothing quite like a high energy motivational speaker when you're on the treadmill!
Whatever your interests, you will find a podcast on it.
What ones will you listen to??
Don't forget to subscribe to Disney Chat With Pixie Dust Fan!!