Pixie Dust Fan Podcast Episode 215
Our Thoughts – Once Upon A Studio
After getting a preview of Once Upon a Studio at Destination D23 the ladies were anxious to see it again. As soon as it was available on Disney Plus they both watched it multiple times and agreed, it was everything a Disney fan wanted as a tribute to 100 years. On this episode of the podcast they are sharing their thoughts about the characters, the interactions and some fun details that you might not know!
Show Notes:
D23 Podcast was episode 212 for the full review of the event.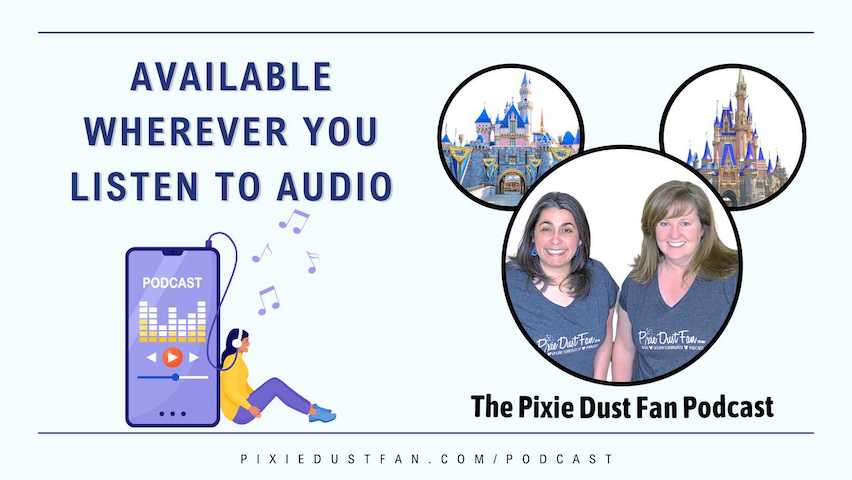 Don't forget to sign up to stay in touch with Pixie Dust Fan news!