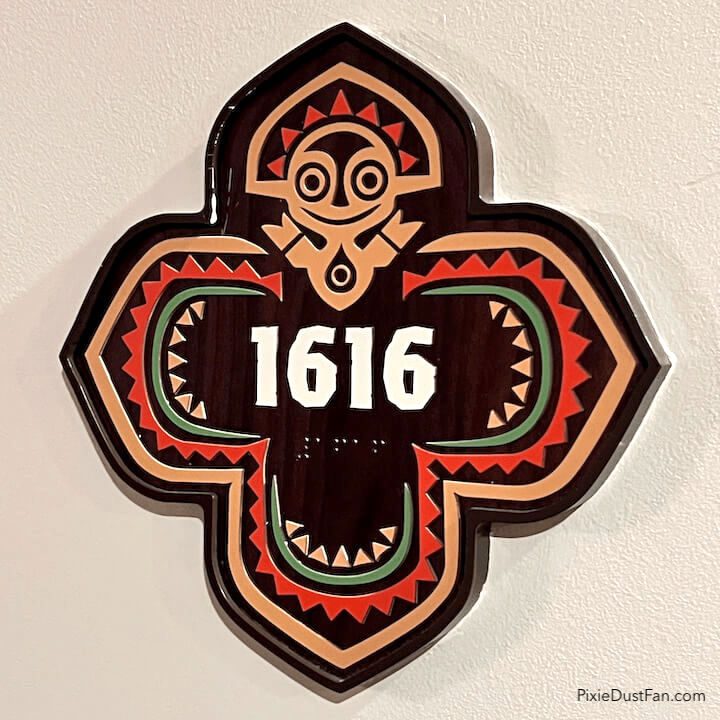 Disney's Polynesian Village Resort was one of the opening day resorts in 1971 and has been a fan favourite ever since.
Being on the Magic Kingdom Monorail loop is one of the benefits of this resort.  Even if you don't want to be IN the park,  you can see the Magic Kingdom fireworks each night from the beach.  There are so many reasons to love this resort, but that is another post.
There is a wide array of accommodations and all room types share the same resort amenities, including pools, dining and recreation.
Room types offered at Disney's Polynesian Village Resort:
Rooms and Suites (sleep up to 5 adults)
Rooms and Suites with Club-Level Service (sleep up to 5 adults)
Deluxe Studios (sleep up to 5 adults)
We are focused on the Resort Rooms that sleep up to 5 adults.  The views offered:
Theme Park View (

Magic Kingdom Park and Seven Seas Lagoon)

Pool or Marina View (

Pool or Marina)

Standard View (

Garden, Monorail or Parking Area)

Lagoon View (

Seven Seas Lagoon)
These rooms generally have 2 queen beds and 1 day bed, but some have a king instead of the queens.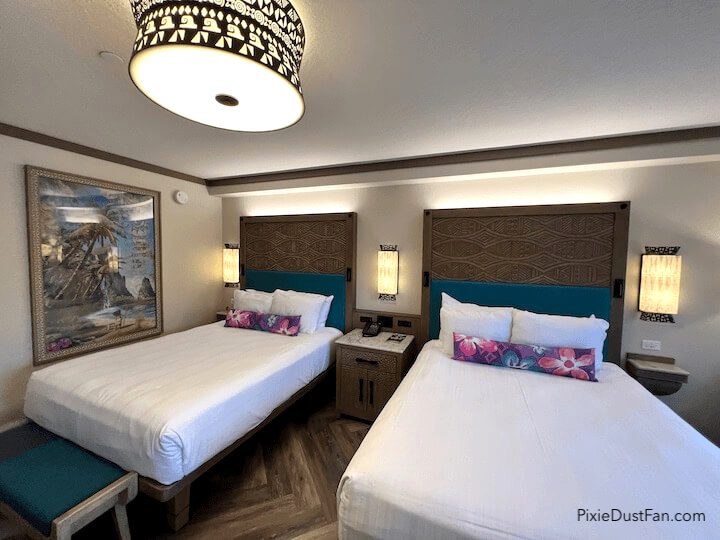 The two queen beds in the room are comfortable and have plenty of space between them.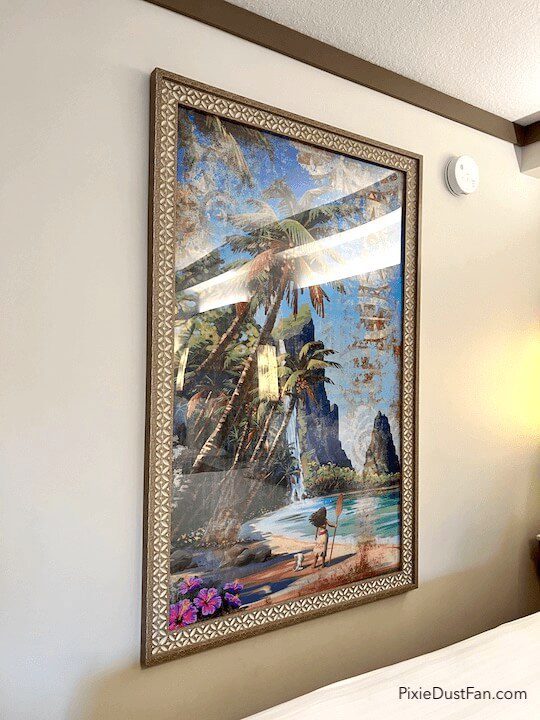 It's always hard to take pictures of art work on the walls – but this Moana art is stunning in person.  The camera does not do justice to the colors.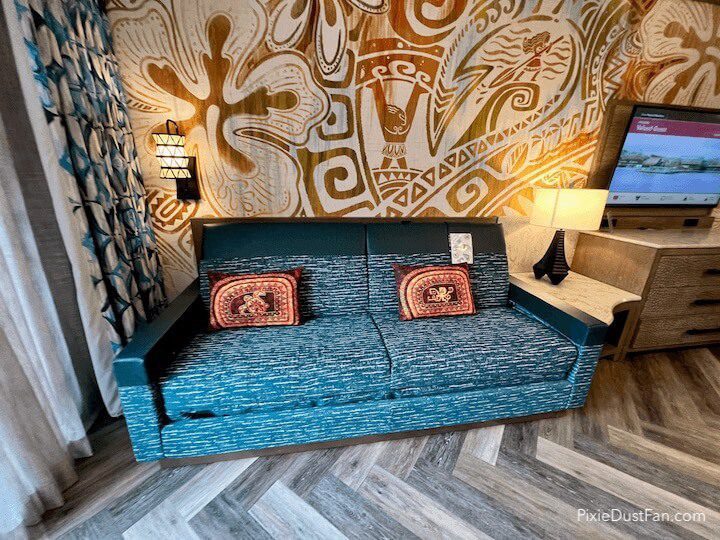 The day bed in the room is a decent size, I think I could sleep comfortably on it, but I wouldn't suggest that it's suitable for someone who is 6 foot tall.
You can see the Moana touches on the wall – almost subtle, yet obvious.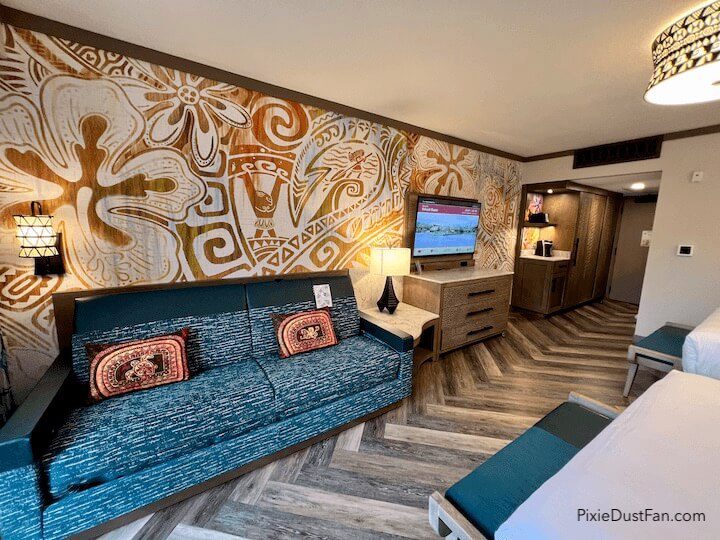 There is quite a bit of space between the ends of the beds and the furniture on the other wall – leaving plenty of walking space.
The bathroom is very large with double sinks and a shelf large enough for all your toiletries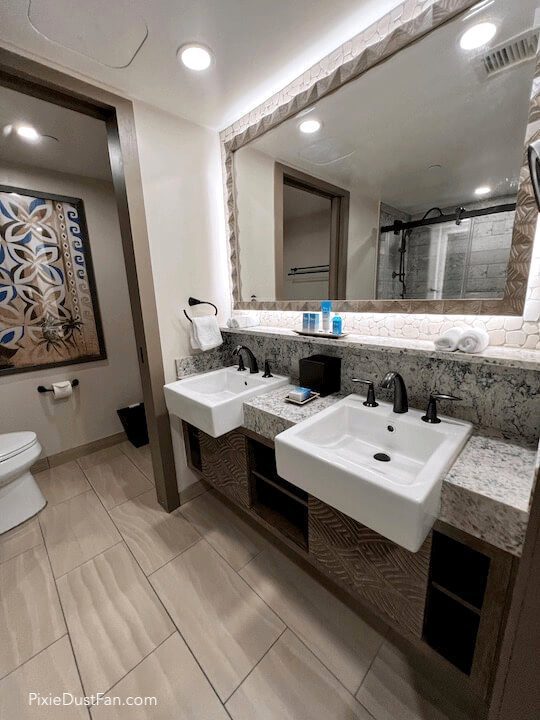 There is a separate water closet with a pocket door.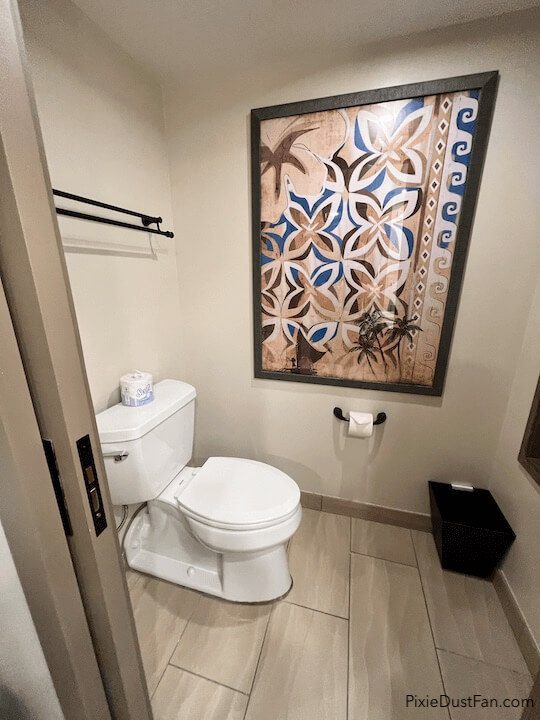 The shower and tub are nice and bright.  There's nothing worse than being in the dark when your'e in the shower right?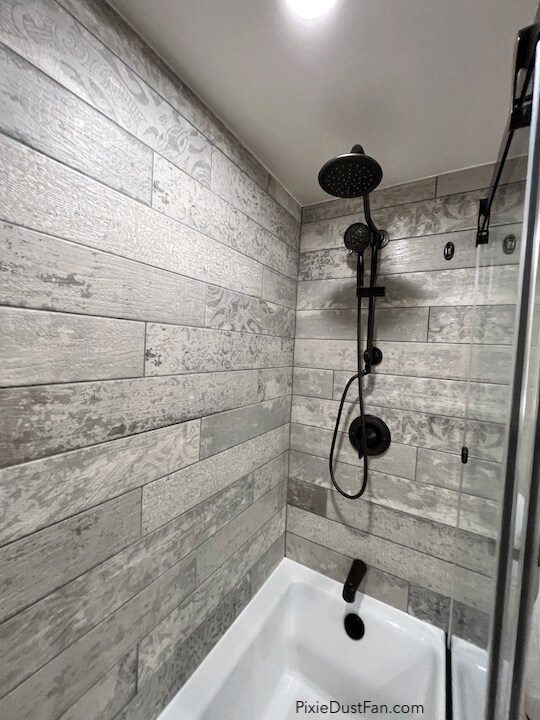 The colors in this room are all so bright and inviting.  And what Moana themed room would be complete without Hei Hei??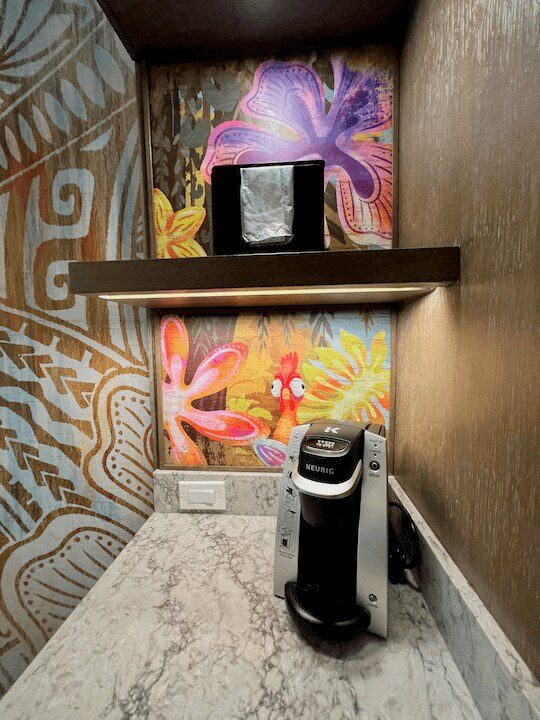 With Hei Hei guarding the coffee maker, the theming is complete!
Overall the room is spacious, bright, plenty of storage (including under the beds for your suitcases).  Absolutely worth exploring for your next visit.
Have you ever stayed at Disney's Polynesian Village Resort?  Did you love it??