There are a ton of great places in Walt Disney World to grab a drink and relax, and that makes it difficult to decide WHERE you should go. 
If you're in the Magic Kingdom area there are a few options nearby with the Monorail resorts and Wilderness Lodge. 
My top 3 places to get a drink near the Magic Kingdom are:
1. The Outer Rim at Disney's Contemporary Resort
2. Geyser Point Bar and Grill at Wilderness Lodge
3. Enchanted Rose at Disney's Grand Floridian Resort
What makes the Enchanted Rose so unique?
It's unbelievably well themed.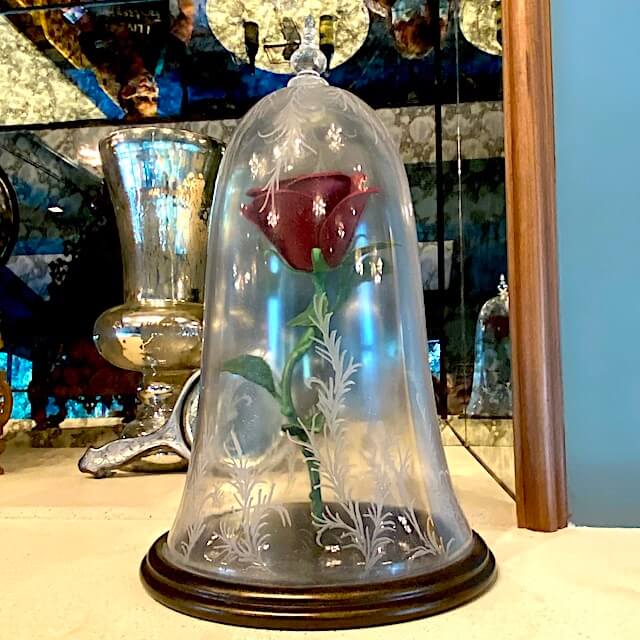 Being at Disney's Grand Floridian Resort, it had to fit in to the overall decor, but be unique at the same time.  This spot has the elegance of the Grand Floridian with the décor that matches the wonder of the Beauty and the Beast live action film.
Fans of the film will appreciate the attention to detail that has been woven throughout the 4 different spaces. 
Inside the lounge is a fantastic golden chandelier that hangs over the bar.  It's a reference of course to Belle's gown.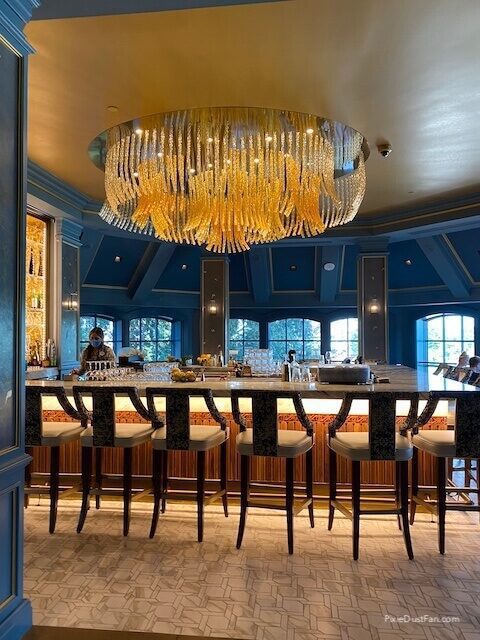 If you would rather sit outside, there is seating available with a great view of the splash pad and the lagoon that is to represent Beast's garden terrace. 
Next we have the garden room representing the forest surrounding Beast's Castle.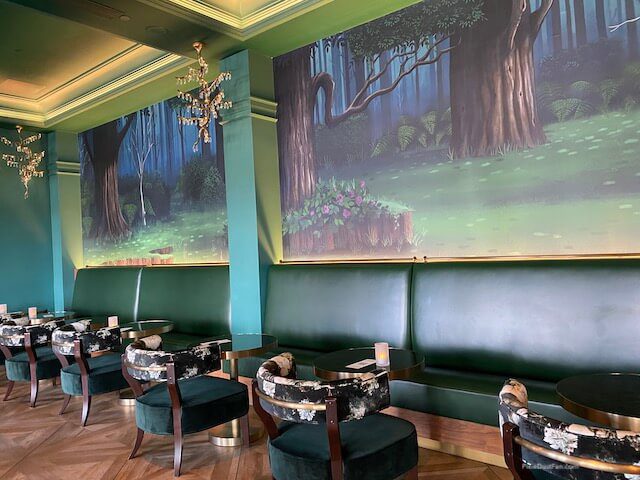 The last room is my favorite, the library!
With tables like this in the seating area, the details are less than subtle here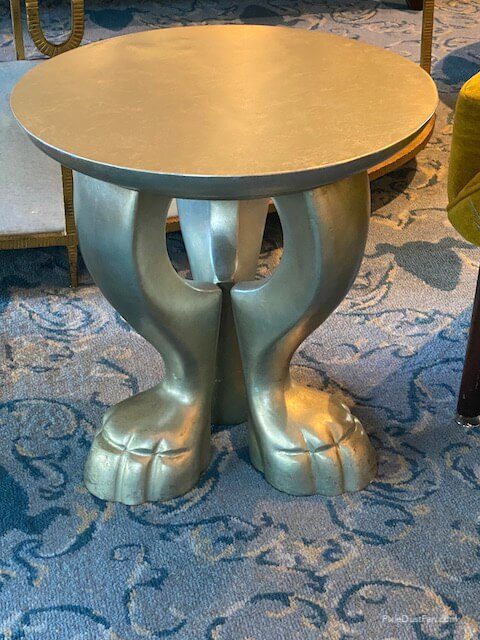 But they are fun!
Do you recognize anyone?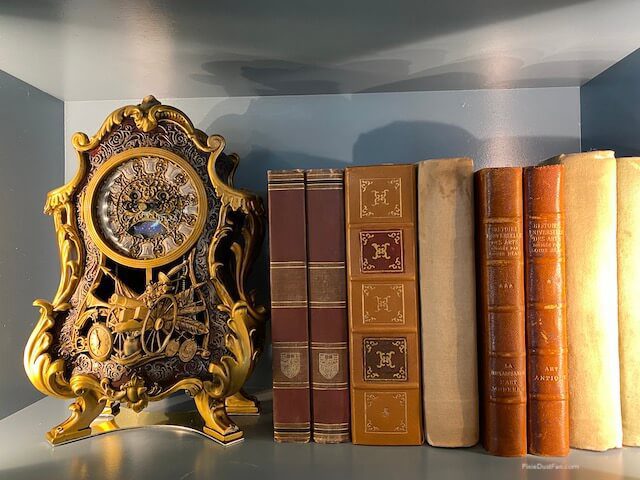 Now I have not done this lounge justice if I don't mention that they have fantastic drinks and they serve food too!  Check out the menu here
Will this be on your "must do" list for your trip?
Let me know in the comments!