Top 11 reasons to take a solo trip to Walt Disney World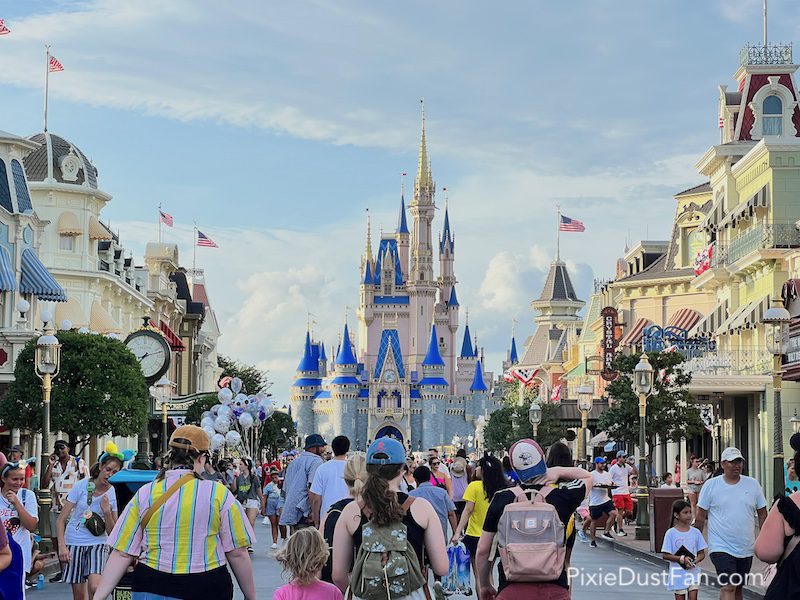 When most people think of a Walt Disney World vacation they think of a "family trip". The most magical destination has traditionally been marketed to kids and families, but does that mean others aren't welcome? Will they not have a good time?
There are a lot of different posts on social media making fun of "Disney Adults" and those who visit without kids, but honestly – I don't understand the issue! It's the most magical place, why should it be JUST for kids? Aren't we ALL entitled to a little escape? Some happiness and Pixie Dust? Well I think YES! Not only should you do it – I'm here to give you 11 reasons why it's even MORE fun when you go solo!
First I have to make the caveat – I LOVE vacationing with my family and friends, it's a ton of fun to have people with you that can share the experiences with. It's also AMAZING to see Disney through the eyes of a child, there is nothing quite like it. While I really do enjoy my time on vacation with family and friends – it is a whole other vacation when I'm there solo.
Here are my top 11 reasons to do a solo Disney trip!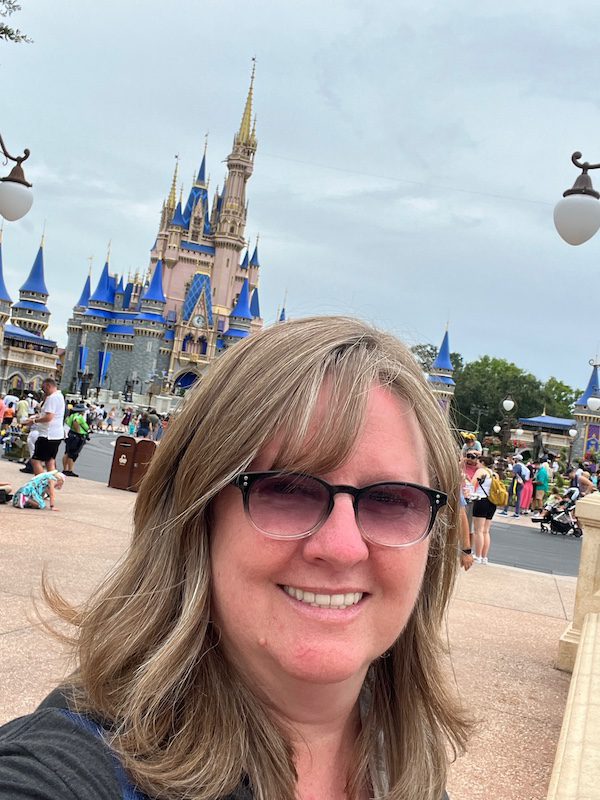 1. Go when you want
Picking vacation days at the right time of the year and flight times that work for everyone can be a challenge. Sometimes it's hard to coordinate work, school, social commitments etc. Going solo means you go when it's best for YOU! You can book the trip as early or late as you'd like. Want to book flights a week before or a year before? No problem! Seat selection may not be important to you if you're solo and want to just wing it. Want to go for 3 days or 10? The choice is totally YOURS.
The other benefit along the lines of going when you want is going to the PARKS when you want. You can choose to sleep in or get up and arrive for rope drop. Are you a night owl that wants to stay till the very end? Or would you like to be in bed before the fireworks? You get to arrive and leave whenever you would like, the choice is yours.
2. Stay where you want
With all of the resorts at Walt Disney World it is difficult to make the decision of where to stay. Being solo you don't have anyone to split the cost (see point 8 below) but you do get to pick a Disney resort that makes sense for YOU! The room, the drawers, the bed and bathroom are all YOURS, no sharing here! If you want to have the TV on all night or set the temperature to frozen, there is no one to complain. You would be surprised how much more enjoyable a room is when you get to set the temperature to your preference.
3. You get to really wander the parks
When you visit the parks solo for the first time, you'll realize what a different experience it is to 'wander'. You don't realize when you're with other people how often you are trying to find the consensus of where you're going and what you're doing. When you're alone in the parks you realize you get to be free to just go where the mood takes you!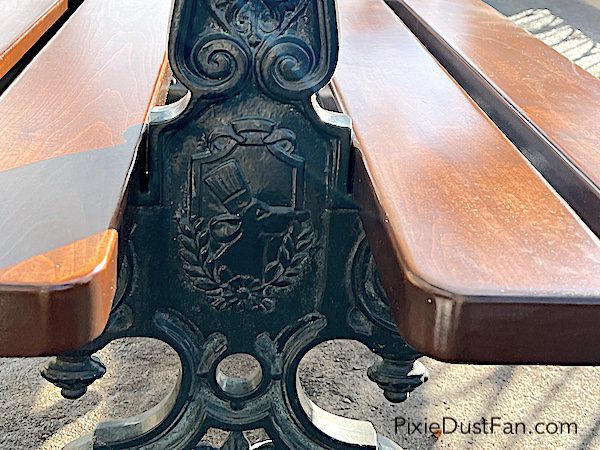 I have had a great time wandering the parks and just stopping to look at things I never noticed before. I didn't have to say to anyone "hang on a sec" while I admired something in a window or if I wanted to spontaneously get off of the train at the stop we pulled in to because I wanted a closer look at something – I could. For a Disney fan this is a big plus to just stop and look at things that no one else cares about.
4. Ride (or don't ride) whatever attractions you want
It's all about you! Ride the Carousel of Progress 3 times in a row? No problem! Don't ride a single thing? You can do that! I love the freedom of wandering through the park and seeing the Tiki Room or Country Bears going in for a showing and just zipping in at the last minute.
I get to go at my own pace and just enjoy everything that I want to see – and nothing that I don't! When you're visiting with a larger group you are constantly trying to make sure you are taking everyone's wants in to consideration. You can enjoy your favorite rides as many times as you like without any eye rolls!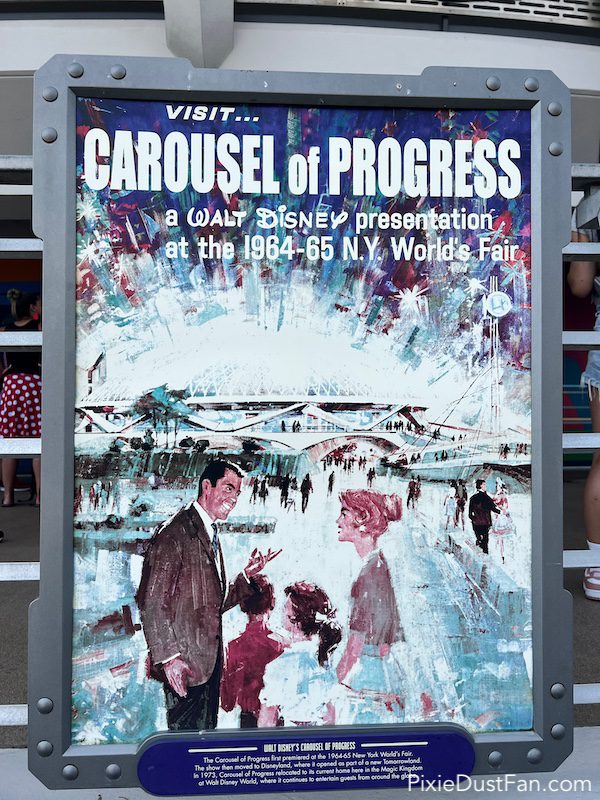 5. Don't wait in long lines for some popular attractions!
Have you heard of a single-rider line? Some of the longest waits like Test Track, Millennium Falcon: Smugglers Run, Expedition Everest and Rock 'n' Roller Coaster have single rider lines. Even for some attractions that do not have a designated "single rider" line – they will call out for any parties of 1 when they're trying to fill a vehicle. In these cases you get moved up the line quickly just for being alone.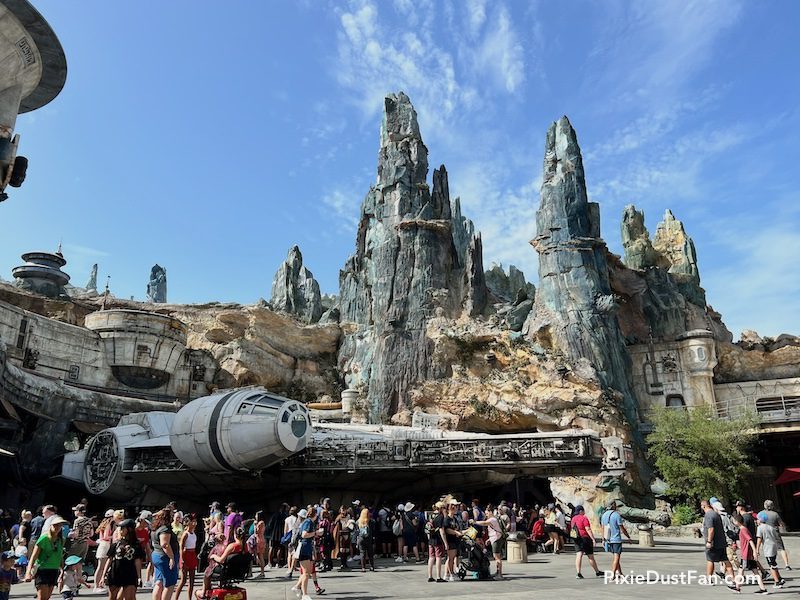 6. Eat where you want
Walt Disney World is usually pretty good about having something for everyone at a restaurant, but it is much easier to find your favourite menus when you don't have to consider another palate. If you are a seafood lover or a mean and potatoes – you get to pick where you want to eat. Making an advanced dining reservation is still advisable for a party of 1, but sometimes it's easier to get last minute too. What is it like dining at sit-down restaurants alone? It's not as scary as you think. I have even done a character meal by myself and loved every minute of it. You can take your time eating and really savour the delicious food you're having especially at the table service restaurants, it can be very relaxing.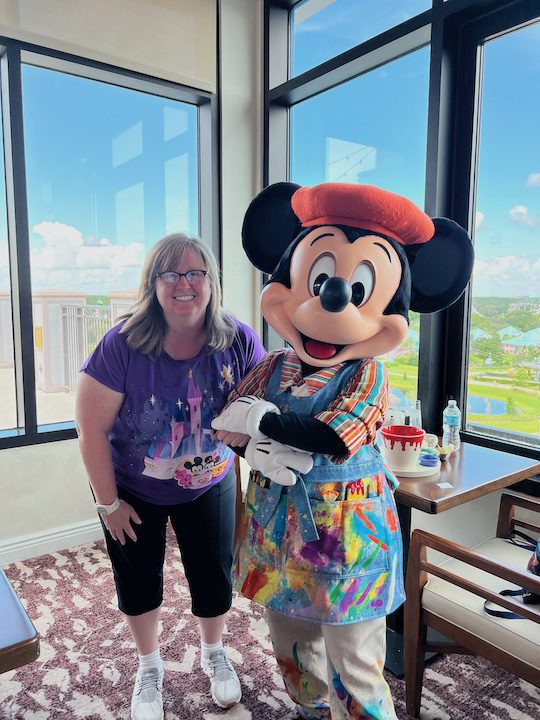 For the quick service restaurants it's so much easier to find a SEAT when you're there by yourself. Have you ever tried to find seats for a large group at meal time in a quick service? Ummm,… It's stressful! I once left the Magic Kingdom to take the monorail to the Grand Floridian for lunch because I wanted to try a new sandwich on the menu there. It was delicious and totally spur of the moment.
7. Snack when and where you want
Ok – I know I talk about food in number 6, but snacking is a whole other thing! Fancy some ice cream at 11am instead of lunch? You can choose that. Want to buy 3 cupcakes from the Main Street bakery to eat for breakfast the next morning? No judgement from anyone. Being able to stop when I'm hungry and keep going when I'm not is a huge benefit to a solo vacation.
8. Save on costs
You're only paying for 1 person – so it is cheaper in every aspect except the hotel if you would normally split it with another person. The value resorts are perfect for saving a little as a solo adult (my favourite is Pop Century). You only need one park ticket, one drink/snack/meal, one lightning lane or Genie plus – that's it. Somehow a $6 cupcake doesn't sound so bad when you only have to buy one of them.
9. Change your mind whenever you want
This is a big one for me and a complete revelation on my first solo trip – I could EASILY change my mind about things during the day and no one cared. I could go to one of the Epcot festivals and decide it was too busy, so I take my park hopper ticket and go to Animal Kingdom for a stroll through the trails. Whatever good idea I have, I can do it. At the end of the day it's all about what made me happy and how much time I spend in each park is totally up to me.
10. Get as many photos as you want
I LOVE getting Memory Maker and I stop and pose for pics with all the photopass photographers I see! They typically make me do stupid poses when I'm alone and they are always fun pics to share. I'm not always good at selfies – so this really helps. My travel companions aren't always 'game' for getting all the pics.
I also get to stop and TAKE the pictures I want. Sometimes I stand and wait for the Monorail to go by or the crowds to move so I can get the picture I hoped for. I am not concerned about spending time just standing around because that's one of my favorite things to do, stand around and people watch.
11. It's a safe place for a solo trip
I always feel safe at Walt Disney World – but that's not to say that you abandon common sense. Obviously you should follow all of the standard safety tips you do anywhere in the world, but comparatively speaking – it's a pretty safe place to be. There are always people around, guests and cast members – you would REALLY have to go out of your way to be alone in an unsafe spot here. No matter what – always be vigilant, but you can have FUN!
I know that so many people have asked me about solo adventures and the best way to do a Walt Disney World trip alone and I can tell you from experience just do it! It seems so scary when you're thinking about it, but I promise you that it is so much fun.
The first time I was at Walt Disney World alone I was there for just 2 days after a trip with some friends. I'm very comfortable with 'alone time' at home, but I wasn't sure what it would be like in my favourite place with no one to talk to. What I noticed was that there were so many more 'solo' people I had never noticed before.
I was standing waiting to go in to Be Our Guest for my first meal alone when I started chatting with someone else who happened to be there alone too. It really is quite common because you could be there with other people and just decided to go your separate ways for a few hours.
No one knows what your situation is and quite honestly, no one cares! Others are there enjoying their family vacations or solo trips and aren't bothered by what anyone else is doing.
If you've been considering a solo trip to Walt Disney World – do it! You might be surprised how different the parks and resorts feel when you're there by yourself. I once spent a month there (primarily alone) and it was one of the BEST trips of my life. Again (for friends and family that might be reading this) – I do enjoy visiting with others, it's just a different experience.
Have you done a trip solo? Or are you thinking of one?
Let me know in the comments what you loved about it.
If you want more information listen to podcast 197 where we chat about it with our friend Katie.