Is it worth it to buy Disney's Memory Maker?
If capturing photographic memories of your vacation is a priority, then it is most certainly worth it. Now let me explain.
First we have to address what it is – and how much it costs.
What IS Disney's Memory Maker?
Memory Maker is the package that you can buy at Walt Disney World Resort to give you the ability to download all of your PhotoPass photos and videos. These are the pictures and videos taken by the Disney photographers and on select attractions.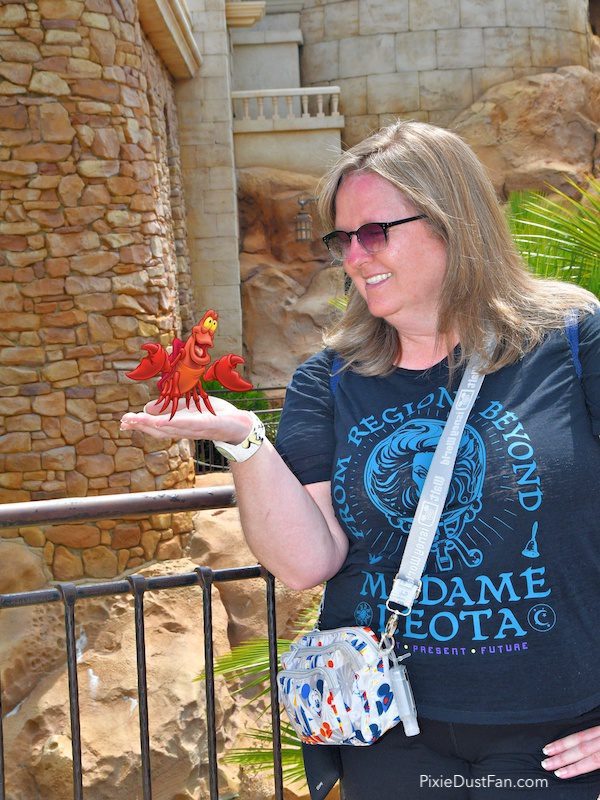 How much does Disney's Memory Maker cost?
For one day – the current price is $75.00 USD
Advanced purchase (more than 3 days in advance) is $185.00 USD
Memory Maker $210.00 USD
For the most current pricing visit Disney's official site here
Should you buy Disney's Memory Maker?
Of course 'worth it' is very subjective. It has many factors considering what is important to you, and how much money you're willing to spend for it.
In my opinion, if you are visiting for more than 5 days and are willing to stop at PhotoPass photographers to grab some fun shots, then it is absolutely worth it!
I have 5 reasons why I think it's worth it to buy Memory Maker at Walt Disney World
1. Everyone is in the picture
You've spent all this money to have your whole family or friends together for this epic trip and all of your pictures are selfies or someone is missing. If you're good at selfies (I am not) then you can get everyone in, but not a good background. If you can find a stranger to take your picture, you're getting one or two shots and hope that they know what they're doing. With the PhotoPass photographers they are professionals using professional equipment to get you all in the shot, and sometimes when you're not even paying attention.
2. Magic shots are so fun
Some photographers have what is called "magic shots". Some are a fun surprise when your pictures are available for viewing, and others you are expecting because you need to have a fun pose to create them. Either way – they are FUN!
3. You get the attraction photos
How cool is it to get a picture of yourself ON the attraction? It might be right at the point when a Dinosaur jumps out at you, or a ghost – or it might just be some fun shot of you winning on Buzz Lightyear's Space Ranger Spin. Whatever it is – it's a picture that you couldn't get yourself.
4. You can SHARE it with your friends and family
You can share this with up to 25 members of your Family & Friends who share media with you on your My Disney Experience account. That makes it even more economical if you're travelling with other friends and family. I do know of some people who link up on social media to split the costs – but I'm not sure that I would feel comfortable doing that with strangers.
5. The PhotoPass photographers make the pictures different than you would on your own.

I have had the pleasure of interacting with SO MANY great photographers over the years. They make me laugh and have made me do so many silly poses that I have some fantastic shots that I would have otherwise not gotten. I always 'pose' the same way when I'm getting a picture taken – I think we all do that don't we? But these photographers can make you step outside of your comfort zone and just have FUN with it!
Sure, you can buy all of these photos individually if you wanted, but why limit yourself? Having ALL of your memories captured and available for download is the best way to re-live the trip when you get home.
Even when the weather is unbearable – there's always time for a photo. I managed to get one at the famous purple wall while trying to catch some shade from the heat!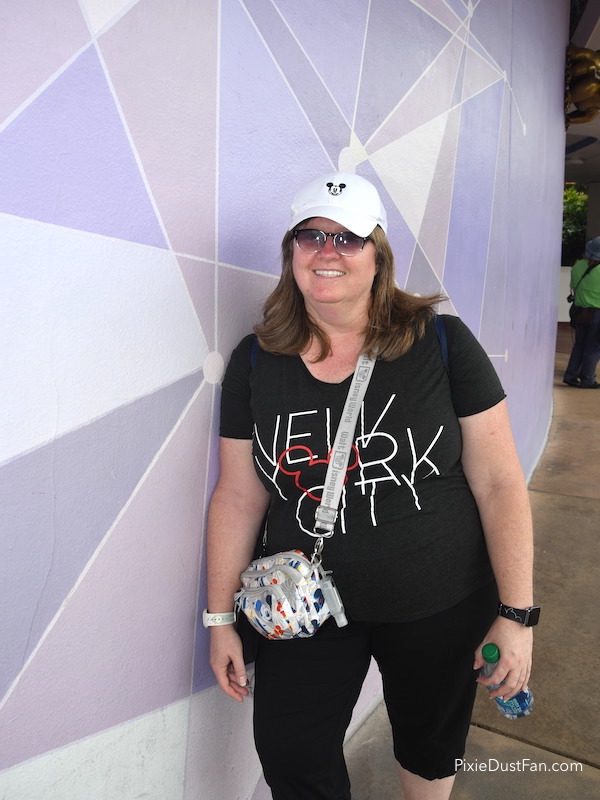 Do you think it's worth it? Have you bought Disney's Memory Maker before?