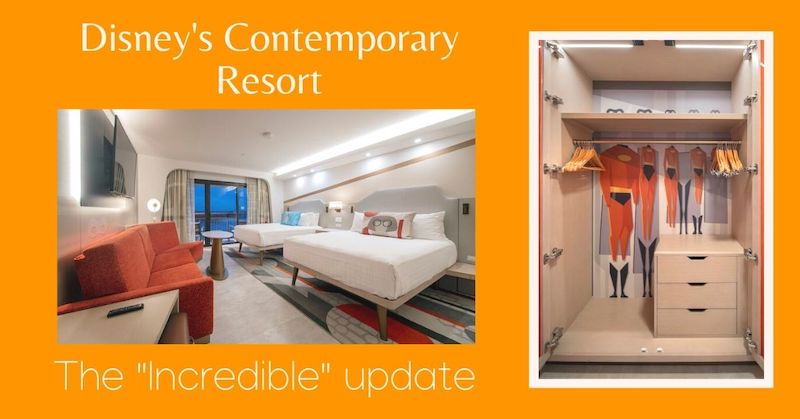 When Walt Disney World's Magic Kingdom first opened on October 1st, 1971 there were 2 original resort hotels, Disney's Polynesian Resort and the Contemporary.
The Contemporary Resort was 'the future'. The monorail goes THROUGH the resort, it was like nothing anyone had ever seen before in 1971. To this day it's still pretty fabulous 50 years later.
For the 50th celebration of Walt Disney World, the rooms have been updated and refreshed at the Contemporary Resort, the Polynesian was done earlier this year. At the Contemporary they have introduced "The Incredibles" to the theming and decor, and really transormed some of the room spaces.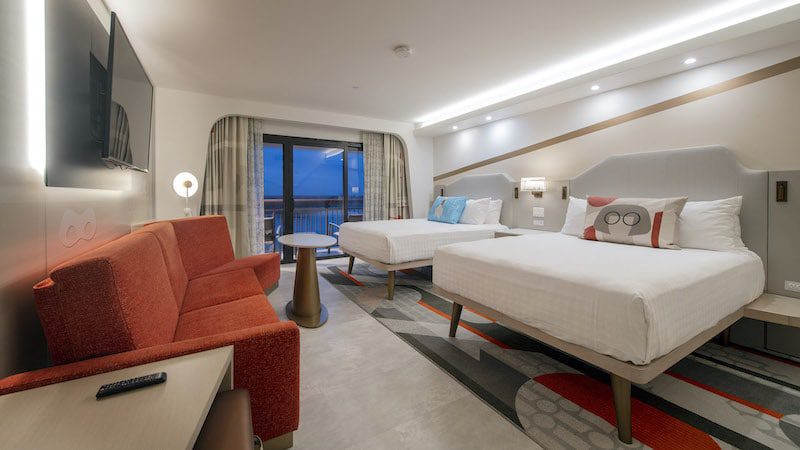 There is more of a seating area than before and the furniture is very different from what it was. The colors are brighter and the design is sleek and inviting.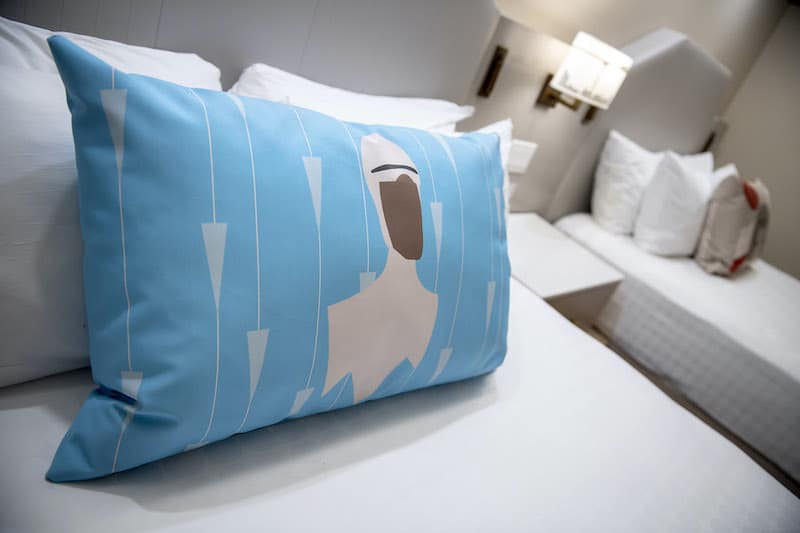 While the Incredibles touches can be found throughout the room, they are subtle in some areas and more prominent in others. I love the changes they made to the wall surrounding the balcony door and the curtains.
I don't think anyone can open the closet and not want to yell "Where's my suit" – how many times do you think the kids will say that??
My ONLY issue with this is that I really think they missed the boat here by NOT having Frozone's suit in here, after all – that was HIS line in the 2004 movie.
The bathrooms got an update as well. Keep in mind that these rooms are fairly large compared to the newer resorts. These bathrooms were quite large to begin with, but they seem to have made them look brighter. This picture below is one I took on my last stay at the Contemporary.
Much better lighting and actual counter space is a welcomed update! You can see in the reflection of the mirror – that is the water closet behind. There is some Incredible art in there too.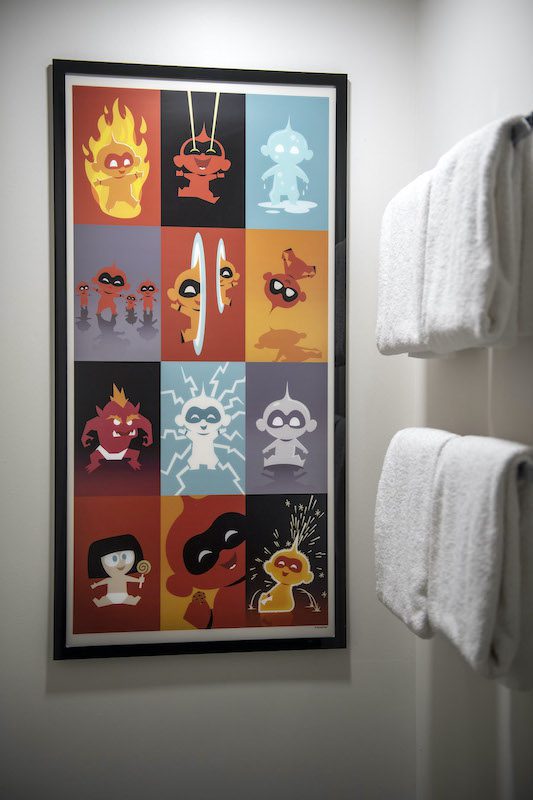 Disney's Contemporary Resort is my favorite on property, it was the first resort we ever stayed at – and it holds a special place in my heart. I was a bit nervous about this update, would it be tasteful? Would they "ruin" the aesthetics of the resort for me? Honestly, I don't think they did. I like that it's bright, I like that there is 'character'! As an adult, I don't need the Incredibles, but when I think back to being an 8 year old staying there – the Incredibles would be AWESOME to have had in my room. So while it's got some extra "family" components it didn't have before, I don't think they've completely alienated the "adults only" that would stay there.
This is just my opinion though, what do you think of the update?