Disney Cruise Line just keeps "upping" the luxury available on board, and this new suite is no exception.
The newest ship in the Disney Cruise Line fleet, the Disney Wish will have a suite that is 1,966 square feet.  It's a penthouse, and it looks exquisite!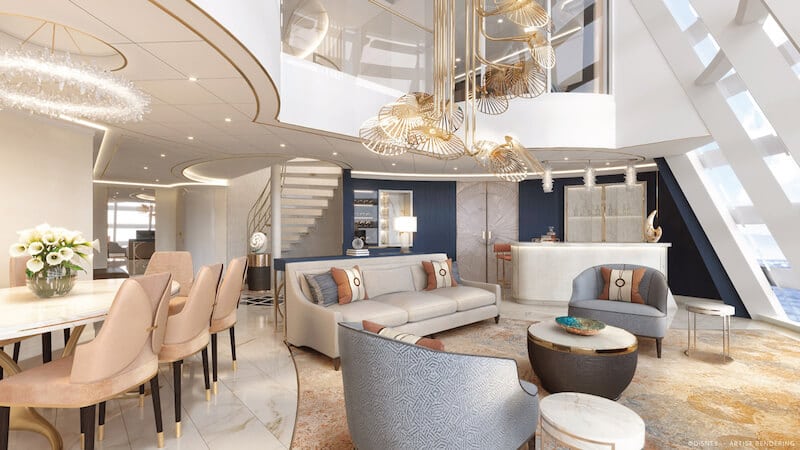 I splurged on a 622 square foot 1 bedroom suite on the Disney Dream, and we thought that was big – I can't imagine walking in here!
This loft will sleep up to 8 guests and has a 2 story window wall.  This suite is located in the forward funnel (pictured below).  That location on the ship is going to allow for some spectacular views day or night.  I can just imagine me sitting on one of those chairs first thing in the morning looking out over the top deck with a cup of tea.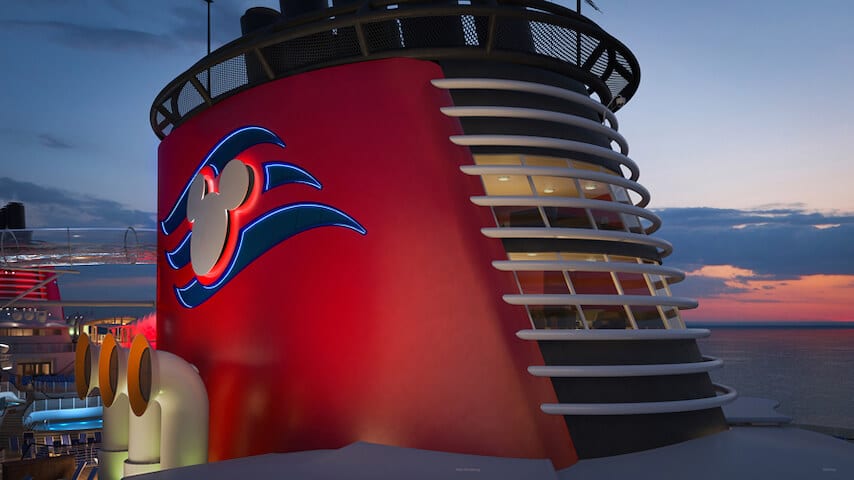 The suite sleeps up to 8 guests with 2 master bedrooms, a children's room and a library that will convert in to another bedroom.  With 4 and a half bathrooms, a dining area and a butlers pantry and bar – I have to wonder if they could have put anything else in here?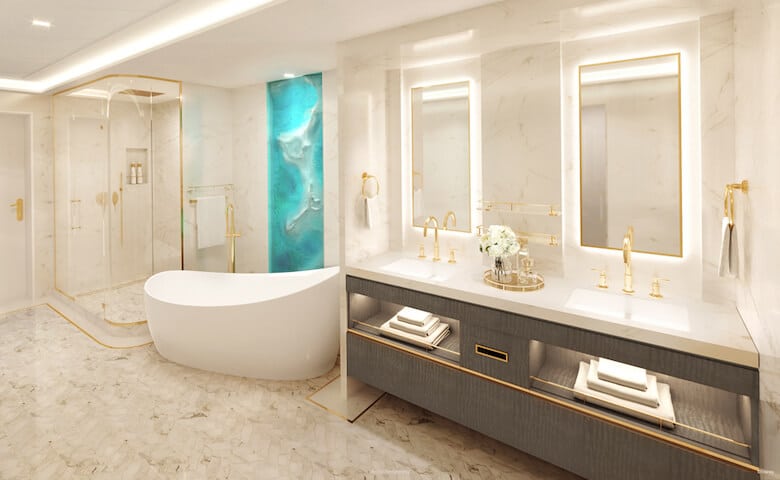 They did – there will be 'extras' in this suite that only Disney can do including a hand-crafted porcelain sculpture that comes alive.  As described by Disney:
When guests arrive home to the Wish Tower Suite, they may discover the statue pulsing in myriad hues of green amid soft chimes that recall the film's distinctive soundtrack, revealing itself as the heart of Te Fiti. The special lighting and audio effects will eventually fill the room to provide a truly magical, one-of-a-kind greeting.
The suite will feature artwork and materials inspired by the animated film "Moana".  Remember the line from the song "See the line where the sky meets the sea? It calls me…" – I think this suite is calling us all.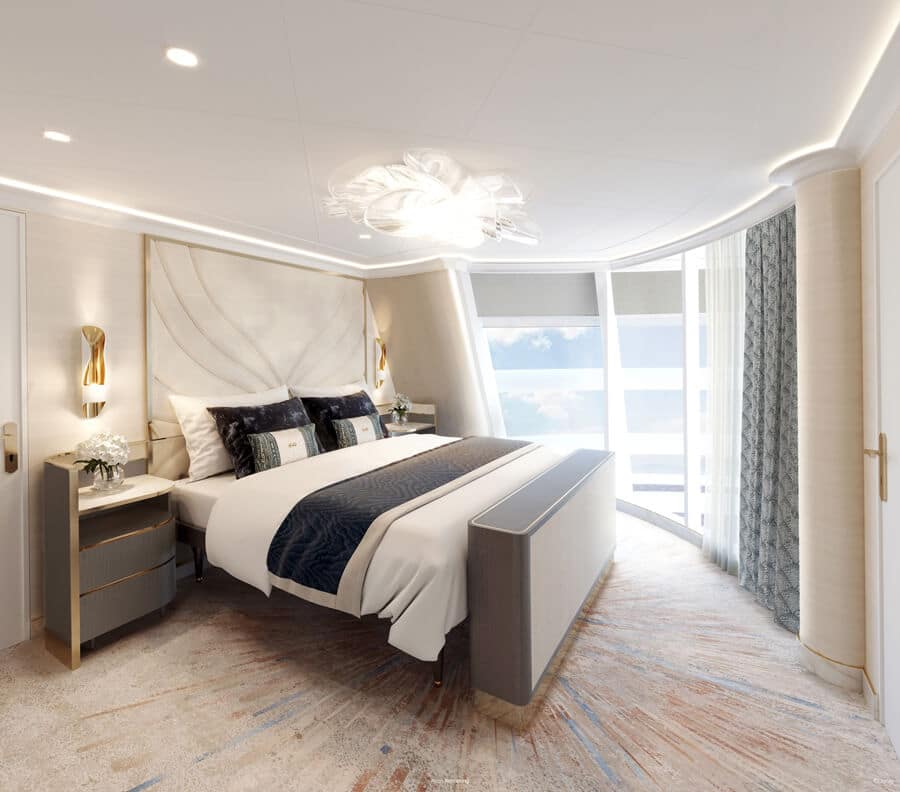 In a suite like this you will feel like royalty, especially with the personal concierge team and private elevator.  Could you ask for anything else?
Take a look at the video of the Wish and start planning your next getaway!  It may not be the suite, but I think ANY stateroom on a Disney Cruise is a good place to be!  
Do you have a cruise booked?  Have you sailed with Disney Cruise Line yet?