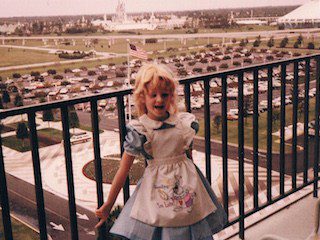 I have been a Disney fan for as long as I can remember, it has always been a part of my life.  My first trip to Walt Disney World was in 1974 when I was 3 years old (you do the math!).  At that time there was only the Magic Kingdom where I met Oscar Myer, drove a car and one of my favorite attractions was "If You Had Wings".  For years it became our family vacation where we would drive down and stay at Disney's Contemporary Resort.  I got my Alice In Wonderland dress in the shop that was there – right where the games room is now.
I have so many fantastic memories of our trips to Walt Disney World as a child, it has always been my happy place.  As I got older and was in charge of my own vacation planning I started visiting multiple times per year.  
By day, I am a professional 'number cruncher' for a large company in Toronto, Ontario.  My full time job is less than magical to say the least, but it is needed to pay my bills.  I became a travel agent over 15 years ago and worked at various agencies to help support the financials needed to pay for my Disney addiction.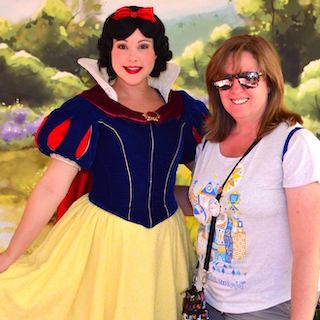 I was telling a friend at work one day years ago about how I admired people who had built their own little Disney community online.  He asked me "why couldn't you do the same?".  I started to give him all of the reasons I couldn't, all of my insecurities came flooding in when he pointed to the plaque in my office that said "If you can dream it, you can do it".  I couldn't argue his logic and that day – Pixie Dust Fan was born.
Since that day I have built an incredible community online, many of whom I have become friends with, but that was just the beginning.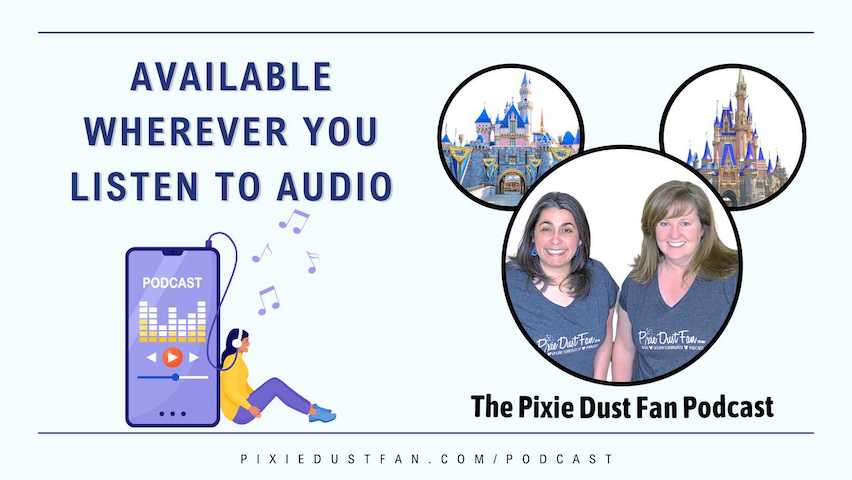 I started my podcast and finally convinced my best friend Carrie to be my cohost.  I honestly believe the podcast is what kept our sanity during the pandemic as well as many other trying times.  We have some giggles, talk about Disney stuff and just really enjoy a fun conversation each week.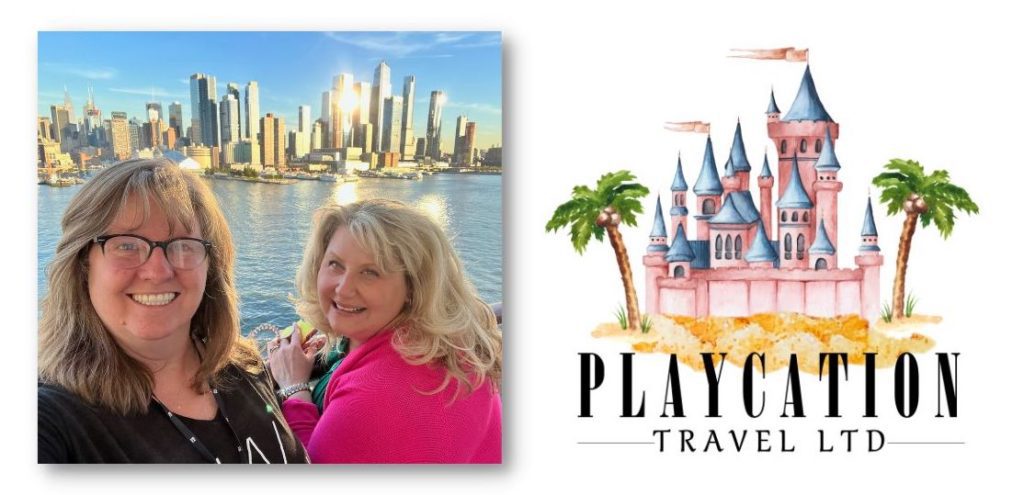 In 2022 I partnered with my friend Angela and fulfilled another lifelong dream of being a business owner and we opened our own travel agency.  I really believe that day in my office started me on a journey I could never have imagined.