When you're planning your trip to Walt Disney World, you inevitably begin to think about what kind of bags you will need to bring. You automatically start thinking about your suitcases, your passport holder, your carry on – all of the things that you'll need to get there. But what about once you arrive?
Are you allowed to bring your backpack to the Disney parks?
The short answer is yes, backpacks are allowed in Walt Disney World.
There are specific requirements for what is allowed and you should always check here for the official rules of the Disney bag policy. The official rules include dimensions so that they can limit the size to be more personal use vs full suitcase. In the list you will also find all of the things you should NOT put in your bag such as glass containers, extendable selfie sticks, drones or folding chairs as you will be denied entry to the parks with any of these items.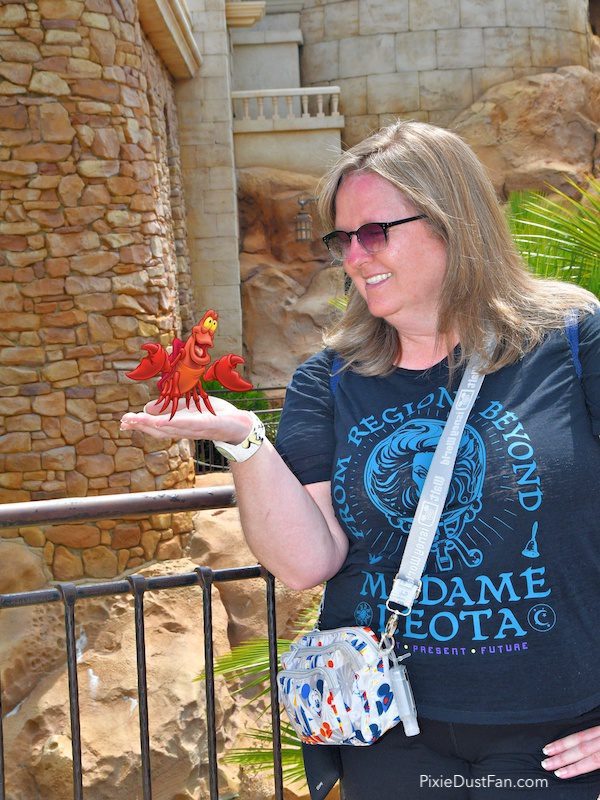 Now that we know backpacks are allowed in the parks, is it a good idea to bring one? It all depends on how you're going to experience the parks, what attractions you're going to go on and how much you want to carry.
Let me tell you about my Disney park bag. I actually carry 2 bags when I go to the Disney theme parks.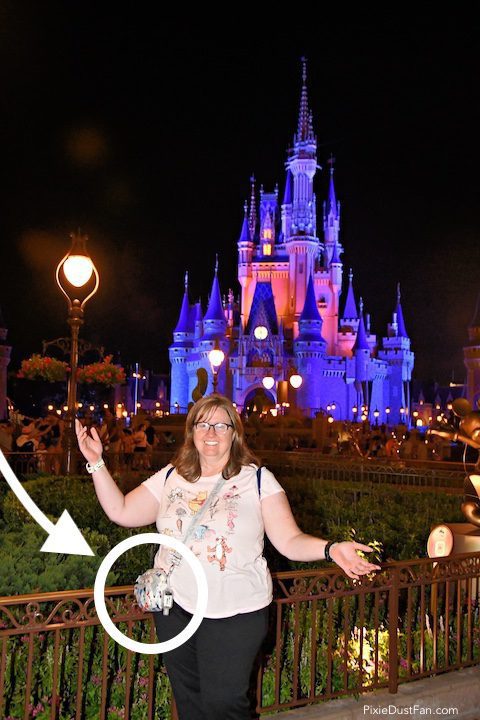 I always have with me a crossbody type of bag (it used to be a fanny pack back in the day and I hear they're back in style!). This smaller bag carries my wallet, lip balm, cell phone, portable charger and hand sanitizer. I love the easy access of the bag for my items that I use the most, including my favourite credit card (ok maybe it's not great that I have quick access to pull that out!). You can see my bag in most of my Photopass pictures since I rarely take it off. When I'm heading to Disney Springs or just out to the resorts in the evening, I always have this bag with me.
In addition to my crossbody bag I have a sling one that I carry on my back with the bigger things that I don't need to access as often. In here I carry the larger items like my own water bottles (my Swell and an extra bottle usually), a hair brush, medication, poncho or umbrella. In the summer months I might also have my cooling towel in there until it's time to use it. You are permitted to bring your own food and snacks in to the park as well, so if I have any I keep them in here. I would put some of the best backpacks up against my sling bag because it's lighter and I'm not tempted to fill it with "extra" stuff I won't use. It's just big enough for what I need to carry around the parks.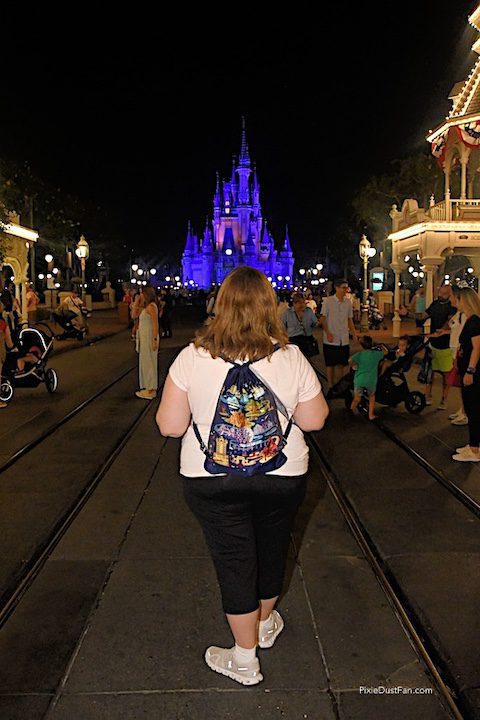 Both of my bags are not water proof – but are water resistant. It helps a little on the water rides or when there's a light rainfall, but generally I rely on the umbrella and poncho to keep things dry. Remember you need to take your umbrella OUT of your bag when going through the security checks and hold it out straight in front of you. It isn't a huge deal if you don't, but the scanners won't know what it is and you will have to go for secondary screening. That is another benefit of the sling bag instead of the larger bags it that it makes it easier for security personnel to inspect vs a bag with 12 zipper pockets.
The other benefit to the sling bag plus the smaller one is that they are a lot more "maneuverable" on rides when you need to fit them in to different spots. While my roller coaster days are generally done, I know that my bags fit easily at my feet on rides like Expedition Everest at Disney's Animal Kingdom or Rock 'n' Roller Coaster at Hollywood Studios. I just like to wrap the slings around my legs to keep them in place. Tron over at the Magic Kingdom has free lockers provided since there really isn't anywhere to store ANY size bag on that ride vehicle.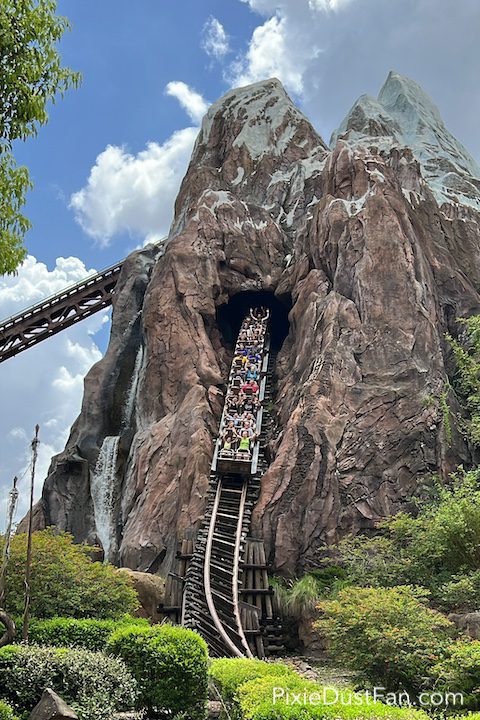 I can get away with just 2 bags because I don't have any young children with me anymore. When you're traveling with a diaper bag and young kids, the strollers come in handy so that you're less concerned with the weight of the bag. Just a reminder not to leave any personal items in your stroller or bag when you park it to visit an attraction. While it is the happiest place, things can easily go missing if left unattended.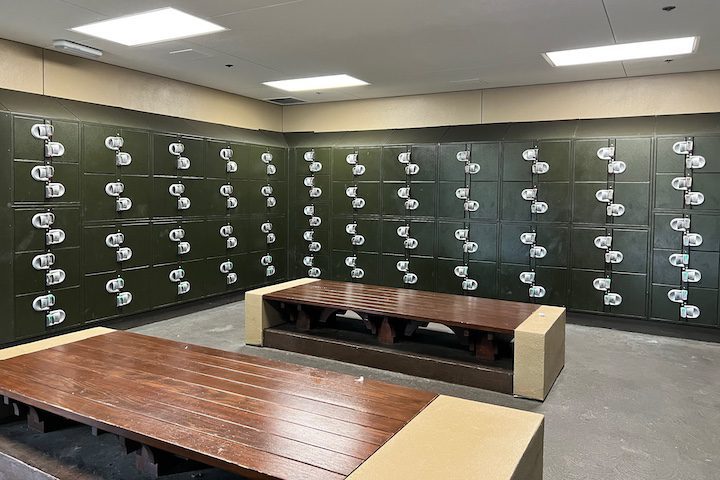 The goal in my mind is to bring as little from your hotel room to the parks as possible. If there are things that you must bring but don't want to carry around all day, there are lockers available at each park entrance where you can store your items in case you need them. Just remember at the end of the day to go back for them!
What sort of bag to you take when you visit the parks? Let me know what kind and what you carry inside!