Every time I see my wife Carol's collection of Orange Bird figures and memorabilia an old song runs through my mind!
♫♪ Come to the Florida sunshine tree ♪♫
♫♪ For fresh tasting orange juice, naturally ♪♫
♫♪ Orange juice with natural vitamin C ♪♫
♫♪ From the Florida sunshine tree ♪♫
It was sung by an Oklahoma beauty queen named Anita Bryant!
If you're as old as dirt, like I am, you were probably glued to your television set back in the 1960's and you watched a little orange bird urging you to drink Florida Orange juice.  That little tune up above probably sounds very familiar to you.
For the many generations of Orange Bird fans who are younger than I am, here's a little background to help you understand where our favourite little bird came from!
Back in the mid 1960's Walt Disney was busy building his latest daring venture which he called the Florida Project.  The Disney Company had acquired 57 square miles of land in central Florida where Walt envisioned a huge family entertainment complex.  Today we know it as Walt Disney World, the most popular tourist destination in the world!
A project of that magnitude required money . . . lots and lots of money!  To keep ahead of the constant demand for cash the Disney Company entered into partnerships with a number of companies and groups who "sponsored" different aspects of the project.  One of those partnerships was with the Florida Citrus Commission.  The Commission and the Disney Company had been partners since 1941 . . . Do you remember Donald Duck Orange Juice?
They began negotiations in 1967 and in October 1969 a deal was finalized!  The Florida Citrus Commission (FCC) would sponsor a 3 million dollar pavilion in Adventureland that included The Tropical Serenade (now The Enchanted Tiki Room), The Sunshine Tree Terrace snack bar and the rest of The Sunshine Pavilion.  The Florida Orange Bird was quickly designed by Imagineers at WED Enterprises, and a massive marketing campaign began!  The little bird was simple in design and he didn't speak.  He communicated through small thought balloons!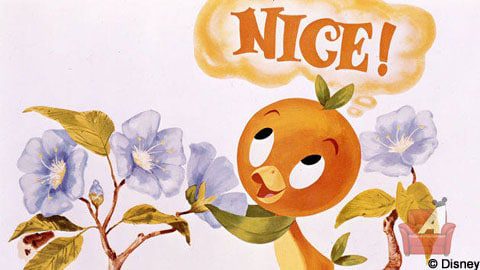 The public face of the FCC was Anita Bryant who had been crowned Miss Oklahoma in 1958 and was second runner-up in the Miss America pageant of 1959.  She enjoyed a successful singing career, with 11 of her songs reaching the top 100 in the charts, before she signed on as FCC spokeswoman in 1968.
Soon Miss Bryant and the Orange Bird were appearing everywhere!
They were on billboards all over Florida, in print ads and in TV commercials.  There was even a full length 45 rpm LP written by the Sherman Brothers and narrated by Bryant.  The record included an illustrated 10 page storybook that told the back story of The Orange Bird.
Do you remember the slogan "A breakfast without orange juice is like a day without sunshine"?  That was Anita Bryant and the Orange Bird.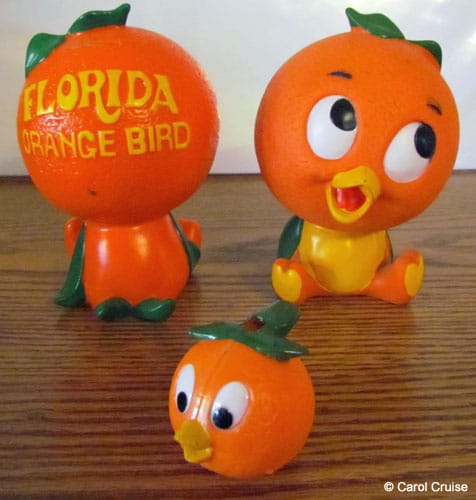 There were Orange Bird coin banks, comic books, drinking glasses, t-shirts, plates and mugs.  Carol has managed to add a few of these vintage items to her collection!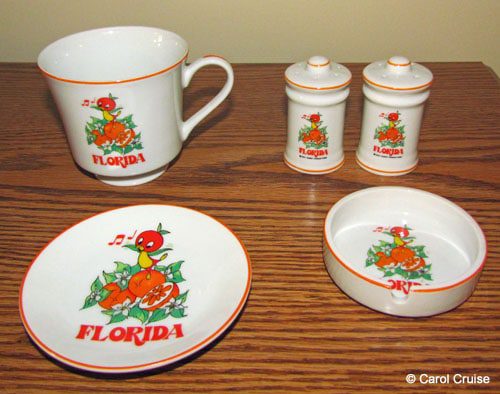 The Orange Bird appeared regularly near the Sunshine Tree Terrace and posed for pictures with guests.  The picture below features our son Rob with the famous bird in about 1978.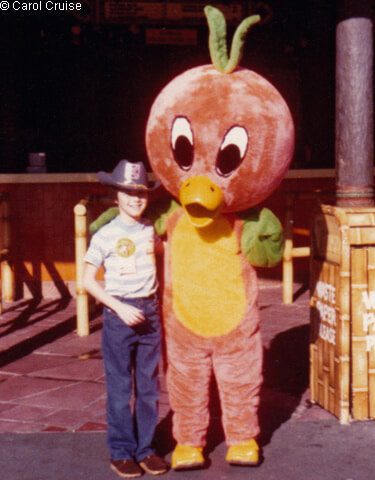 Alas, the partnership between Miss Bryant and the FCC began to break down in 1977.  She lived in Miami at the time and took a very strong stance against gay rights.  Her home city had recently adopted strong anti-discrimination legislation and she worked long, hard and successfully to overturn it.  She became a very vocal and public opponent of same-sex relationships.  This caused plenty of friction with the FCC and before long Miss Bryant was leading a boycott of Florida citrus products.  Talk about biting the hand that feeds you!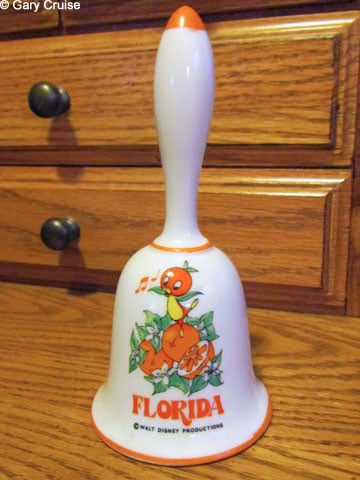 As you might expect, the FCC elected to let their contract with Bryant lapse, leaving the little Orange Bird with no partner.  His prominence soon began to fade and by 1987 the cheerful little critter was no longer visible in the park, on billboards or in ads.  That little orange ray of sunshine was gone!
Carol was sad to see her little friend, and all his merchandise, leave her happy place, but there is a happy ending to this tale.
Lou Mongello, author of "Walt Disney World Trivia Book: Secrets, History & Fun Facts Behind the Magic" and the host of The WDW Radio Show explained it this way in his November 2007 article for the AllEars.net weekly newsletter:  "The Orange Bird made a mysterious comeback in 2004 – but not in the United States. Tokyo Disneyland began to produce its own, unique Orange Bird merchandise line around that time. Today's Orange Bird looks somewhat similar in proportion to the popular Japanese animated characters with heads disproportionately larger than their bodies. Recently, April 14 has been designated as "Orange Day," in Japan, a new holiday (promoted by Japanese and U.S. citrus growers like Sunkist). The concept is that on "Orange Day" people confirm their love with the objects of their affection by exchanging oranges or orange-colored gifts."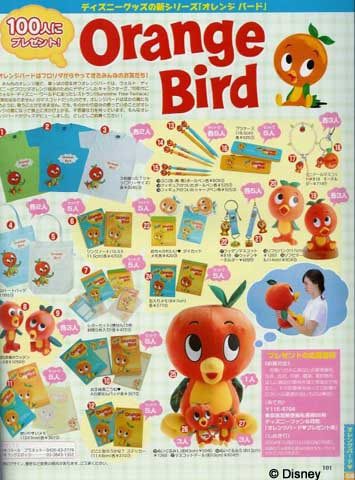 And now, at long last, he's back at Walt Disney World too!  The first signs of his triumphant return were at the EPCOT Trade Celebration in September 2011.  The theme of the event was "The Florida Project".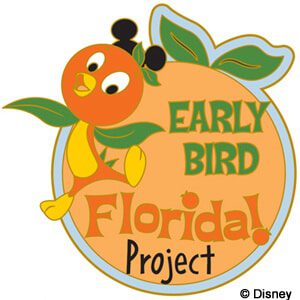 The décor and all the pins and other merchandise created for the event revolved around classic rides and attractions that were part of those early years.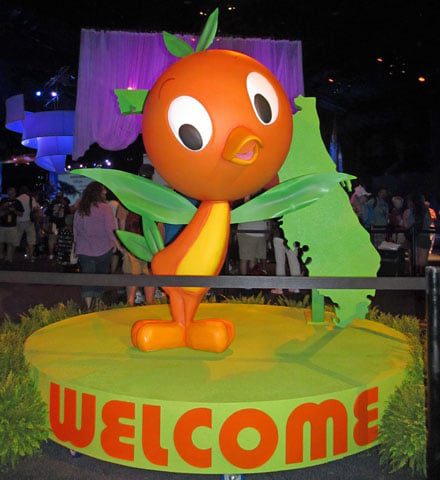 The Orange Bird was very prominent at the event, appearing in many of the displays!  And on some of the pins too!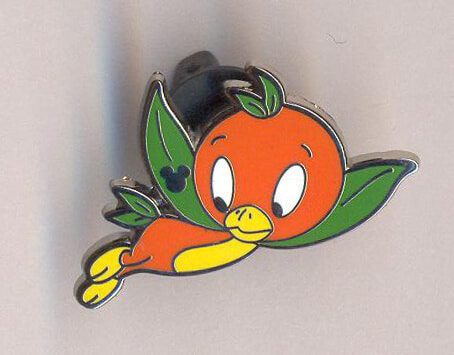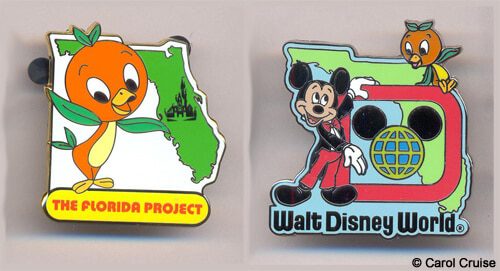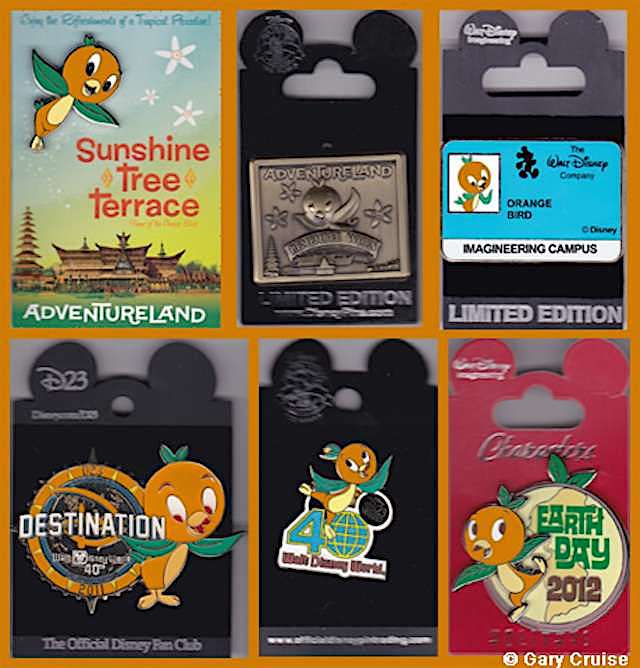 Then in 2012 D23 announced the bird's "official" return to the park.  The six minute video clip below gives a good summary of his history and his return to glory.
Carol is a happy Disney fan; the Orange Bird is back and his merchandise is everywhere!  She's happily acquiring more Orange Bird treasures to display in her Disney Room!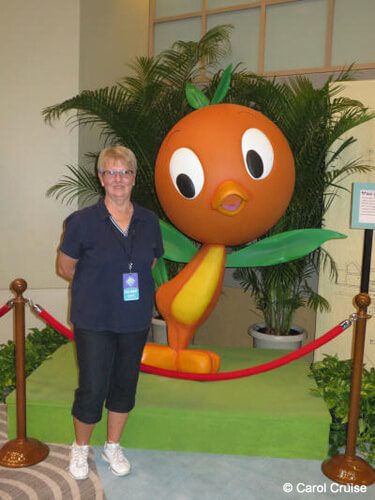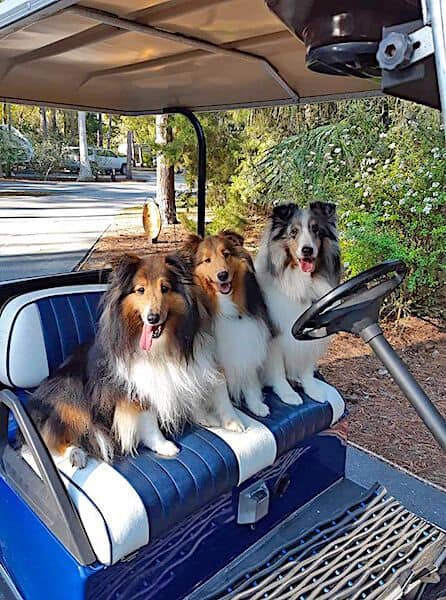 Gary Cruise
Gary
is a retired banker who lives in Kingston, Ontario, Canada. He first visited Walt Disney World in 1977 and has returned many, many times over the years. Since retiring he and his wife Carol enjoy the parks a number of times each year. They especially like staying at Fort Wilderness Resort & Campground with their Shetland sheep dogs.