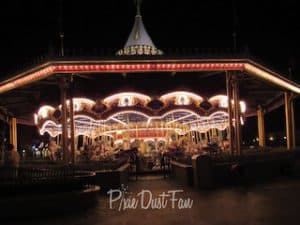 With so many people posting things about Disney every day, it is hard to know what's legitimate.  I have found articles, blogs and web pages who claim they are 'Disney Experts' with inside information that is completely unreliable.
Here are my top 5 irritants about Disney spam:
1.  Random blogs who post they have the best 'tips' for first timers, with incorrect information
It's amazing to me how many people post blogs offering advice on a Walt Disney World vacation and then give information that is just plain wrong.  I recently had a friend forward a blog to me asking if she should purchase the 'front of the line fastpass option'.   She said she was more than willing to pay the extra money toalways skip the lines instead of the fastpass option I had told her about. The answer was quite simple – I hadn't told her about the option to purchase the 'deluxe fastpass' to skip the lines because Disney doesn't have one!
2.  'Win a Free Trip to Disney'
This one is really annoying and very easy to fall for.  There are a ton of 'fake' Disney Facebook groups and pages offering free tickets, free trips and free merchandise.  I have stumbled on these when I see my friends 'sharing the post for a chance to win'.  How do you know which pages are real? The real page will always have a blue check mark on it – meaning it's verified.  Once you know what you're looking for – these scammers are easier to spot than you think.
3.  Disney Facebook Groups
I know, this one is a touchy subject…(that I address in another blog). I belong to many of these groups too – but you have to know how important it is to take the information in there with a grain of salt. Some of these groups have thousands of people jumping at the chance to comment and advise you on your Disney vacation. Some posters really are knowledgeable and give good advice – but others have taken 1 trip to Disney and have crowned themselves "Disney Experts".  Here are some of the comments I've seen that left me shaking my head:
Do you need reservations at Be Our Guest? Answer from a "Disney Expert" – "No, it's a quick service at lunch – just walk in"
I know what I'm talking about… I've been going to WDW since 1968!  (Ummm.. Walt Disney World opened in 1971)
"Trust me, I've sailed on all 5 of the Disney ships and gratuities are included in the fare you see online" (They currently have 4 ships… and no – gratuities are not included!)

"Don't worry – just put your selfie stick in your bag, they won't know you have it" (I guess this expert has never gone through the back check?)

"If you yell 'Andy's home' all of the Toy Story characters will lie still on the ground" (just an FYI – they do NOT do this)
4.  The crazy Disney rumor mill!
I admit – sometimes I get caught up in the excitement of the rumors.  I love to think about the 'what ifs' and hope that they are true. Sometimes it is fun to speculate what might be happening!  While most of them are harmless, sometimes I think they go a bit too far. There are social media/websites (who shall remain 'anonymous') that will create hype about things that can impact a guest trying to book a vacation.  They start they hype about 'free dining' months before anything comes out and it causes people to second guess their dates and decisions, waiting for that 'amazing deal' (that can be added to an existing booking in most cases). Last year social media created such a frenzy for free dining that people missed out on the room promotion (which was a really good one!) waiting for free dining.  When free dining was announced, it wasn't the resorts they had hoped for and they had missed the room promotion which in some cases was cheaper!
5.  Canada vs. US
So much of the Disney community live in the US and most of the posts from them are specific to US travellers. Canadian travellers don't always recognize that what is being posted does not apply to them. For example, some of the Disney promotions are available to Canadians long after they have expired them for US bookings.  Passport requirements always create confusion for Canadians after they have read info in a US posting about what they need on a cruise.  This is why it's so important to find a Canadian Ear Marked travel agency that can advise you.
The moral of this story? Make sure you're getting your Disney information from a reliable source.  If you read something online – take it with a grain of salt and verify it with a trusted professional.  Don't be scammed, and don't be fooled.