7 reasons it's really hard being a Canadian Disney Addict
Thanks to the ever-growing social media networks I'm privileged to have so many "Disney Friends" online from all over the world.  I follow their adventures online and I'm always so jealous of the local ones and their ability to visit the parks easily.  It got me thinking – what's the problem with being a Disney addict who happens to live in Canada?
1  
I can't just decide to go for the weekend when they announce something 'new' at the parks that I'm dying to see.
Sure I could catch a flight and be there in 3 hours – but my budget won't allow for how often I want to do that.  Disney is always releasing new information, treats, popcorn buckets and previews and I miss most of them.  There isn't usually enough advanced notice to plan a whole trip around it and sometimes the merchandise I want is sold out long before I can get there.
2  
Flights are not cheap.
I have a couple of options for flights:
I can fly from Toronto (which involves either paying for parking at the airport or a taxi both ways)
I can drive to Buffalo and get cheaper flights – but then I have over an hour drive home at the end of my trip.  Who wants THAT kind of drive at the end of their trip?  On the way there it isn't bad because I'm excited to be going, but on the way home I just want to be HOME and not spend all that time in a car.  If the land border crossing is backed up it can increase that travel time exponentially!
So how much are flights?  They are ALL over the map depending on the time of year, day of the week or even time of day.  I feel like I've won the lottery if I find flights for $350 from Toronto – tack on baggage fees and parking at the airport and I'm laughing that it's under $600.   The most economical flights are always the least desireable times – 7am departure with a 4am arrival at the airport (at least there's no traffic!).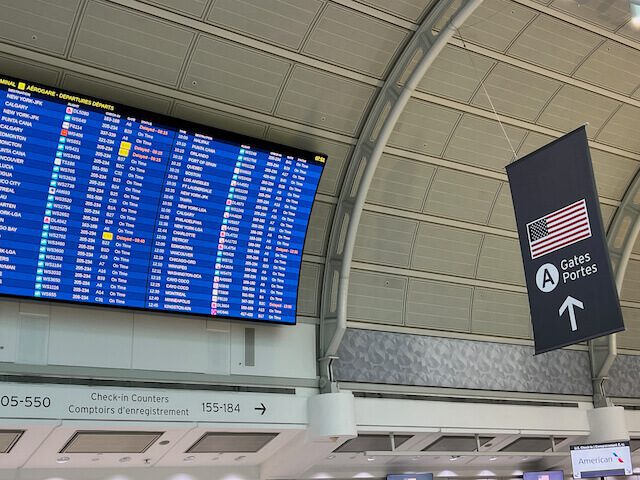 3  Shopping at the Disney Store online costs me a fortune.
First it's in US Dollars, then you add shipping and duty and the prices are off the charts!  Even when the Disney Store has a sale going on it is still so expensive.  In case you didn't know – Canadians don't qualify for the 'free shipping' promos they have either.
Sadly the personal shoppers who offer to pick it up for you at the parks are also marked up to crazy levels.  When you factor the mark-up and shipping with possibly duty – you may as well buy direct from Disney.
4  I can't get a Disney Visa!
I ask almost EVERY time I'm there when they're going to launch this credit card for Canadians.  There are some great Disney perks and discounts that the card offers, but if I'm telling the truth, I just want a Visa card with the Castle, Tink or Darth Vader on it!
If you are looking for a card with good travel rewards for Canadians, check out the review of the American Express Platinum card and all of the travel benefits it has.  It may not be a Disney Visa but it has airport lounge and Nexus rebates – it's worth considering.
5  We don't get the Target Discount Cards
I have seen so many people in the US buying Disney gift cards when they go on sale with a 5% discount.  This means they are essentially saving 5% when they pay off their vacation using the cards they bought on sale.  They don't sell these in Canada; I would have to drive across the border to buy them.  No discounted gift cards for us!
6  Cool Disney related stuff isn't available to ship to Canada or costs us an arm and a leg to ship it.
Sometimes there are random things that are 'Disney adjacent' that I need that just won't ship to Canada.  Things like all the fun lines at Target and JC Penny that are Disney authorized merchandise.  I see these cute outfits online and want to order them, but no can do!
I can't get my Magic Band shipped to me before a trip, I have to pick it up at the resort when I check in.  This isn't a huge deal, but it would be nice to have it BEFORE I travel.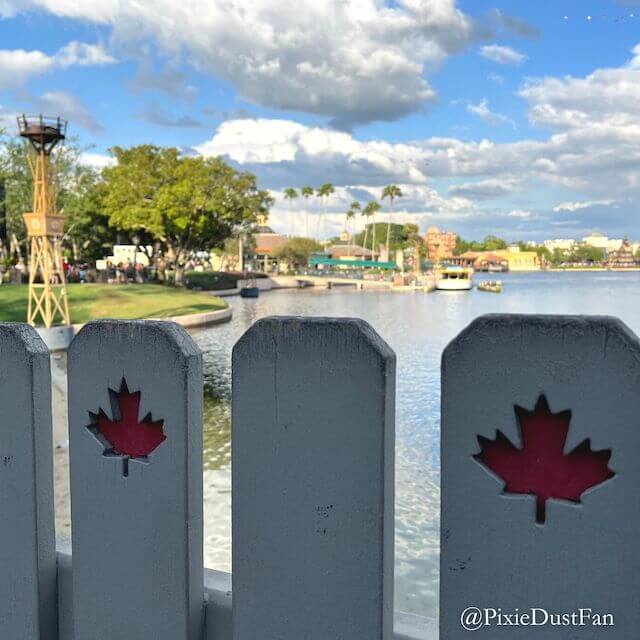 Annual Pass magnets, certain gift boxes AND the Alexa that we were all gifted at the D23 event?  Yep – won't ship to Canada.
There is a way around "do not ship to Canada" (though it adds to the price), but Shipllama works in a pinch.
7  The dollar is killing us.
When exchange rates fluctuate between $1.25 to $1.30 for one US Dollar – it costs Canadians up to 30% more to shop, eat, stay and buy tickets for our favorite place.  I have a US Dollar bank account so I can try and buy some funds when the exchange rate is better, but it still stings.
So for those of you who live close to the magic – I am jealous!  There are many wonderful things about being a Canadian, but being a Canadian Disney addict has its challenges.   Are these challenges enough to deter me from visiting so often?  Not a chance, I will always find a way to make it work!
Where are YOU from and what challenges do you face as a Disney addict?