Trying a new option for Covid testing to return to Canada from Disney.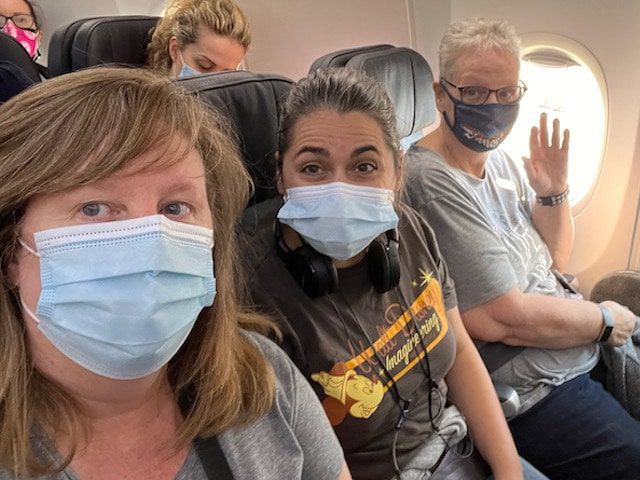 Once I had made my first trip back to Walt Disney World in 2021 after 18 long Covid months, I knew I couldn't un-ring the bell.  Being back in the magic was everything this Canadian Disney fan had been missing and I knew I would never take it for granted again.  Crossing the border had never been more confusing and anxiety inducing with all of the tests and protocols, but now I knew how it worked.  If you haven't read my experience GETTING to Florida – you can find it here.
My first experience returning to Canada from Orlando I had my PCR test at the airport.  I didn't have a lot of time after getting off of my cruise, so I needed a place that guaranteed results within a certain time.  If you want to read about that experience, I have detailed it here.
With my next trip, I was only doing a resort stay so I had time to try out a new service – Beeper MD.
Why I chose Beeper MD for my Covid test
First things first – Beeper MD is free if you schedule 2 or more tests.  Given there were 4 of us that would need testing so we qualified for FREE.  That's a big difference from the $175 USD per person I paid at the airport on the prior trip.
I scheduled our tests a few weeks in advance online and we each had to upload the following to the Beeper MD site:
Our passports (or government ID)
Patient intake form
Insurance info (if available)
You do not need insurance to use Beeper MD.  According to the site:
The US government wants everyone to get tested and therefore they are covering the cost of testing for anyone that doesn't have health insurance.
On the patient intake form, it's very general information including your name, address and date of birth.  For address we entered the resort address where we were staying.
We originally scheduled 5-7 PM as our window online when we booked.  After hearing that my friends had experienced delays with their appointments, I called in to update our window to 3-5 to give plenty of time that evening.
Beeper MD appointment times
The day before the test was scheduled I called to confirm our appointment.  They assured me that we were booked for between 3 to 5 PM the following day, but once the scheduling was done we would be given a time.
At 5:43 PM that day I got an email confirming the appointment for 3:50 PM – a more precise time.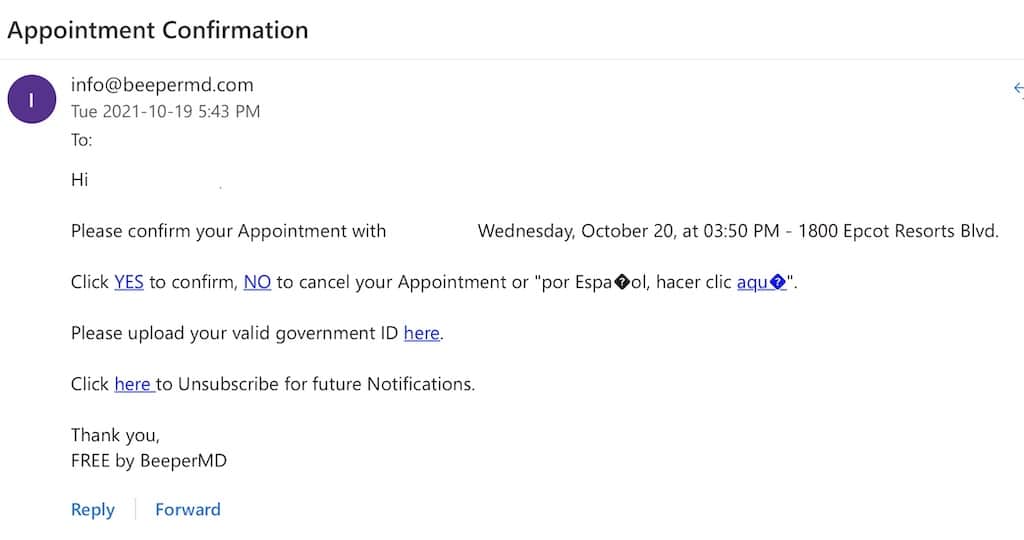 The following day we were at the Beach Club waiting when we got a call saying she was running late due to traffic.  She called twice to keep us posted and she arrived at 4:30.  We met her in the driveway and she performed the tests there.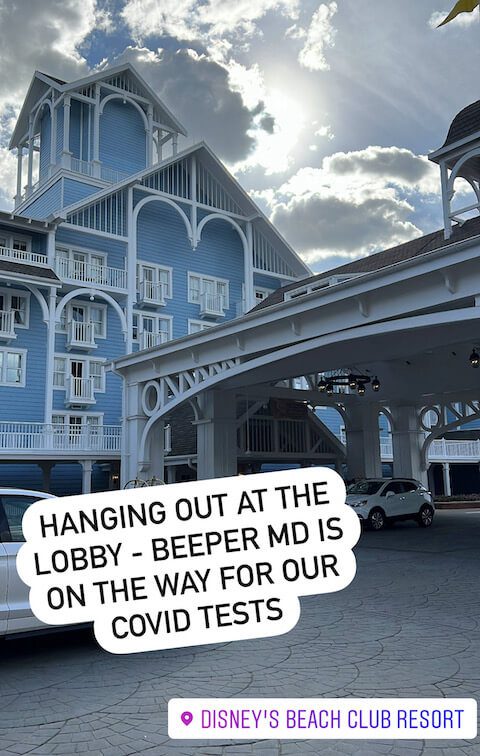 We had to provide our passports for verification and she did the swabs.  The test was painless and quick.
After the swabs were done, we needed to speak to the nurse practitioner via video call to confirm who we were and to answer any questions we had.  We were done.  For all 4 of us I think it took 30 minutes and it was free (we did give her a tip).
Then – we wait… that was the part that we weren't sure about, how long the results would take.  We needed to have our test within 72 hours of our flight, but Beeper MD said it could take 36-48 hours for the results of the PCR test.  (NOTE – One of my readers pointed out that if you have a connection in the US before returning to Canada, you must incorporate that in to your timing for the testing!)
For PCR tests, you'll receive the results directly in your email's inbox within 36-48 hours.
We had a backup test booked for 2 days later at the airport just in case.
Beeper MD test results
The tests were done by 5PM on the Wednesday and at 4:30pm the following day we all had our results in our email.
So the question is:
Would I use Beeper MD again?
Yes, I would.  You can't beat FREE and the fact that they come to your resort.  But I would always have a back up plan just in case.  My experience was terrific, but I know others who didn't have such a great time.  Given the service is free though, can you really expect the same service as if you were paying $175?  I don't think so.
I will reiterate that this was my experience.  You should do your own research to determine what your comfort level is and risk tolerance.
Have you used Beeper MD?  What was your experience like?