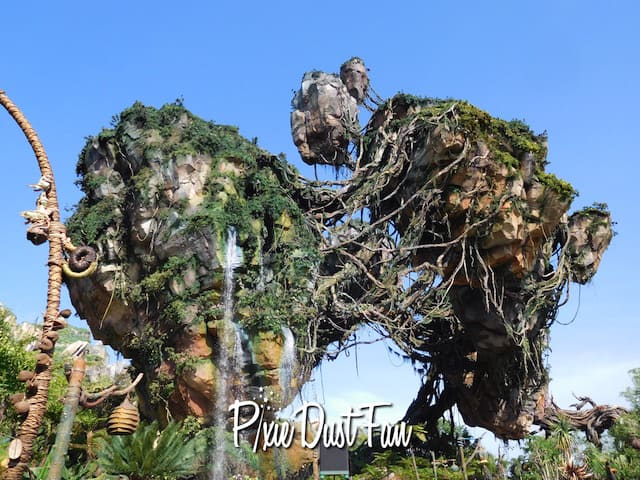 Avatar Flight of Passage at Disney's Animal Kingdom is arguably one of the BEST attractions at any of the Disney parks.  It's thrilling, exciting, intense and immersive. It's easy to understand why it is one of the most popular rides.  But, guests of certain body shapes might not get to experience this thrill ride because of the unique ride vehicle used.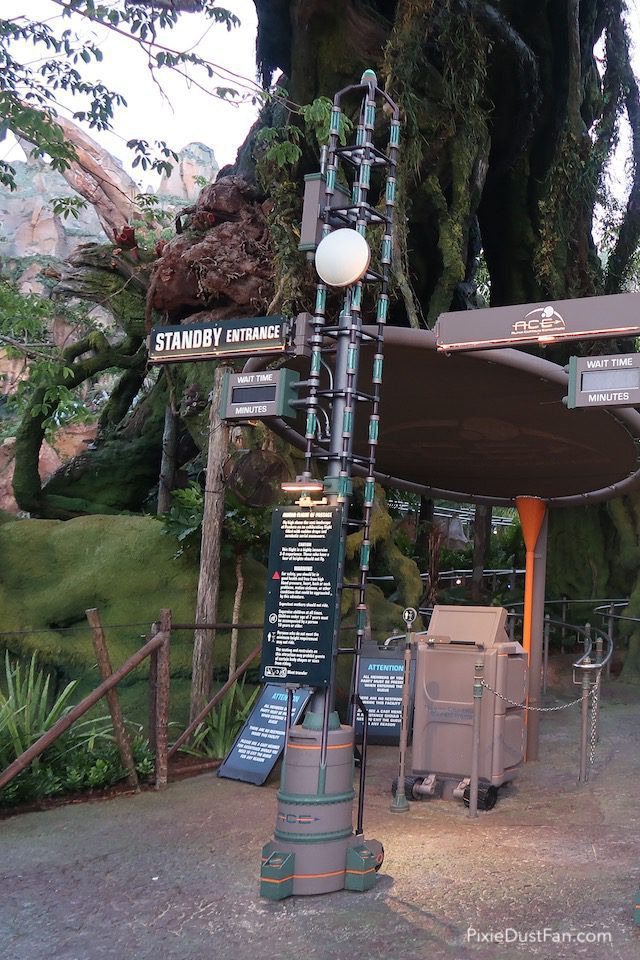 If you are planning to visit Disney's Animal Kingdom to fly on the back of a banshee, there are some things you might want to know first.
Key safety info:
You must be able to transfer to the ride vehicle from your wheelchair or scooter
Service Animals Not Permitted
Children under age 7 years must be accompanied by a person age 14 years or older.
The seating and restraints of this attraction may prohibit Guests of certain body shapes or sizes from riding.
Persons who do not meet the minimum height requirement of 44 inches (112 cm) can not attend this experience.
For safety reasons, you should be in good health and free from high blood pressure, heart, back or neck problems, motion sickness, or other conditions that could be aggravated by this adventure. Expectant mothers should not ride.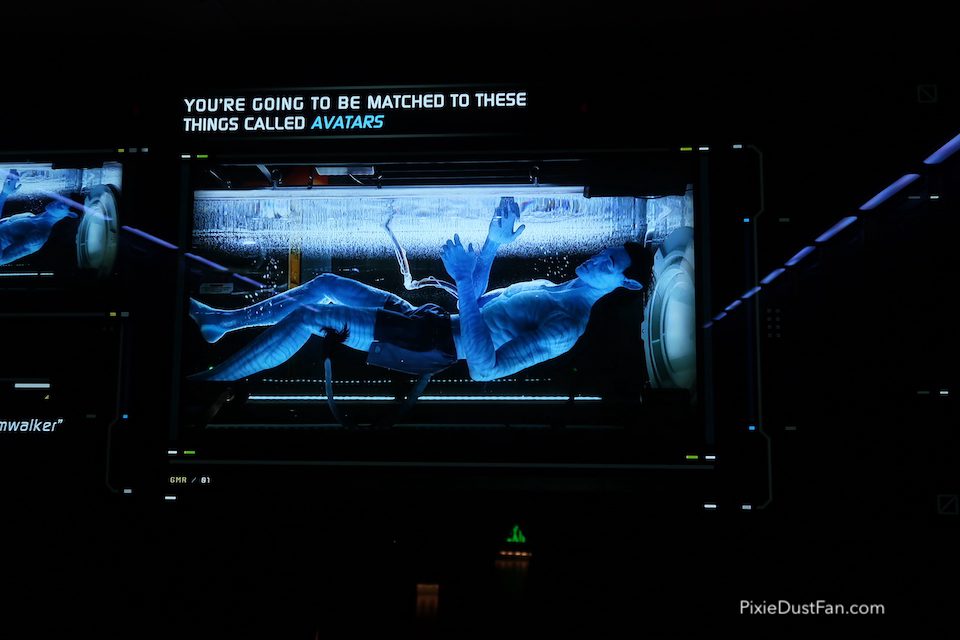 After you make it through the queue (which has some great theming along the way and is out of the sun), there is a pre-show in a 'link chamber' where you hear how the attraction works.  If this is your first time, it will help explain what to expect when you enter the next room and how you will be matched to your own Avatar.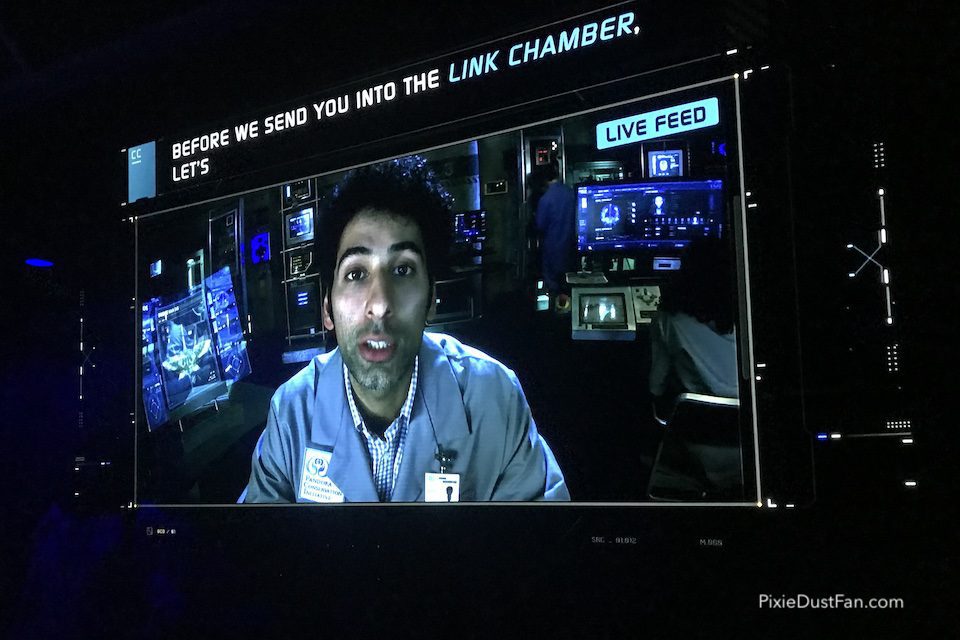 In order to experience Avatar Flight of Passage in the World of Avatar, you need to 'fit' on the vehicle.  I say "on" because it's more like a motorcycle where you straddle the seat.  You lean forward on the chest bar and pull your feet forward.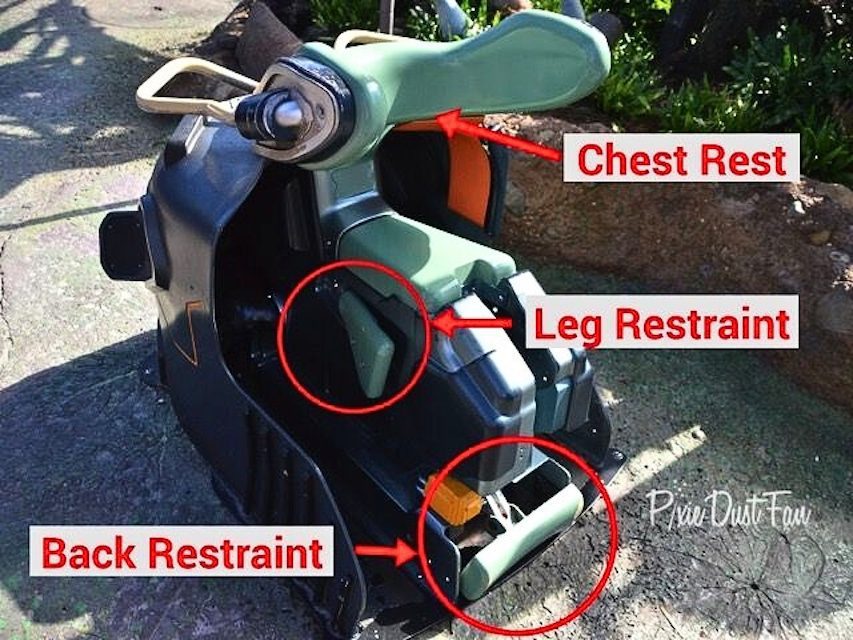 Restraints are activated after you are in position on the ride seat – one comes across your back and two more behind your legs.  The key is the 'click' on the locking mechanism to ensure that it has you secure in place.
The important thing to know is that it may not necessarily be a size issue that prevents people from getting the 'click'.  Sometimes it's a body shape issue that prevents the restraints from locking on the link chair.  The size of your calves can just as easily prevent the leg restraints from locking vs the size around the middle.  The back restraint can feel tight and it isn't something you want to force or it would make for a very uncomfortable ride for larger guests.
The good news is that when the restraints are activated it really does hold you in place.  Based on the attraction theatre and how you experience it, it makes sense that you need to be completely secure.  While it's not a roller coaster, it does move around (and cause some motion sickness). ​
With the long lines for this attraction, I would suggest anyone who is worried about their ability to fit to to try the test seat out front. The worst thing that can happen is you discover the restraint system doesn't work for your body before you spend time in line.
If you have little ones who aren't tall enough yet – please make use of the rider switch at the attraction so you don't miss out and don't have to do the long wait twice.
If you want to read the full review of this Disney attraction – you can read it here.
​For more information on new attractions, read our reviews of Tron and Guardians!