In the last 15 years or so I haven't gone to Walt Disney World without ordering groceries in advance. Each order is a little different depending on what type of room I'm getting (kitchen or not), how much park time I'm planning and who I will be with.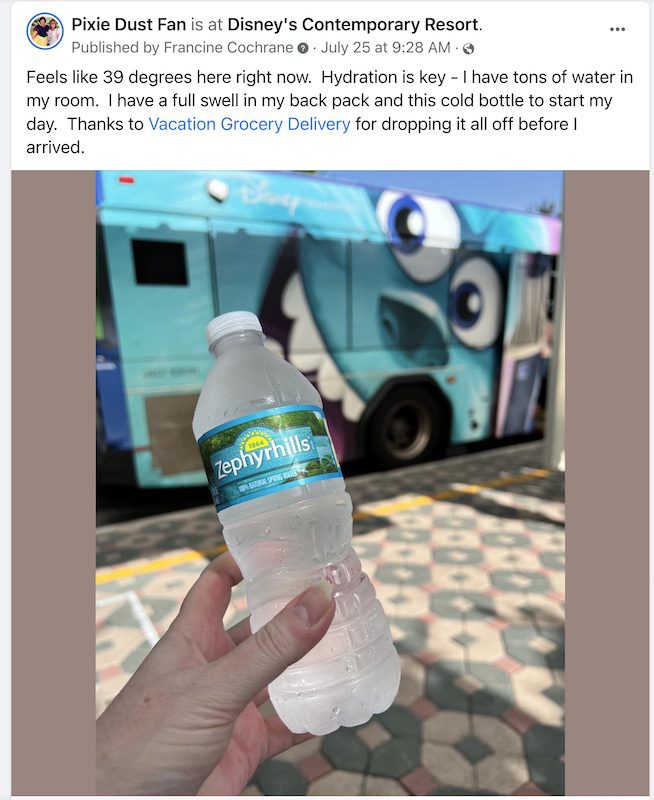 The staples for me are always cases of water, milk and sugar for my tea and sometimes some Airborne tablets since we can't get them in Canada. If we have a full kitchen or are planning a lot of 'resort' time – I'll often include snacks, bagels, eggs, fruits and beer/alcohol. It's vacation after all!
I have used many different delivery services over the years, but my go-to service is Vacation Grocery Delivery – FL.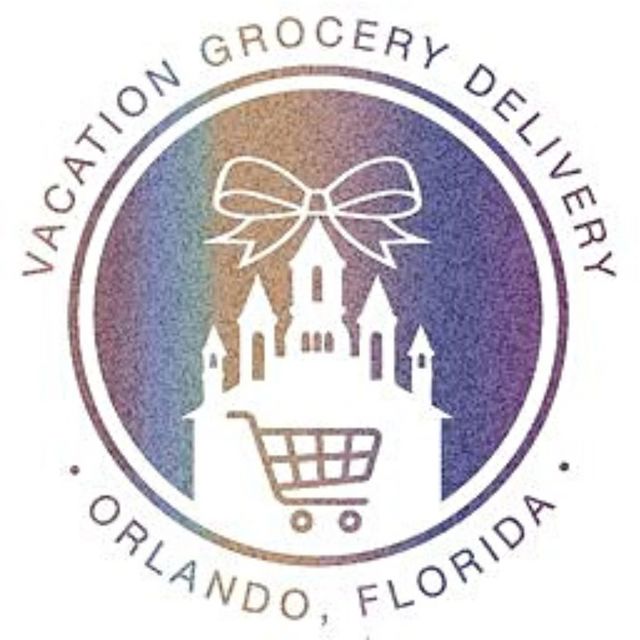 Here are my top 5 reasons to use Vacation Grocery Delivery on your trip.
1. Price
I love the fact that they have a flat rate for delivery and do not mark up the items. Many other services have a slightly lower delivery fee – but they increase the price for the individual items. I don't mind paying a delivery fee if I'm paying the same price for the items as if I was in the store myself.
2. The website is easy to use
They have many items on their website that you can quickly "add to list" but they also have a custom item selection where you can type in something you want but don't see.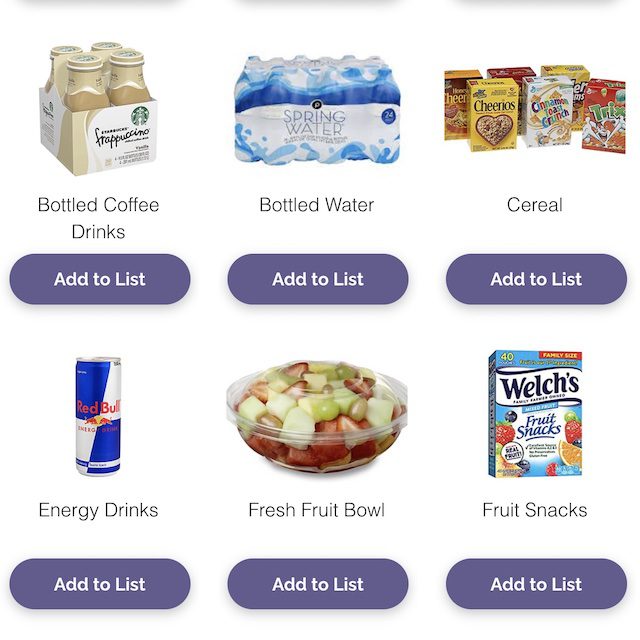 You can click on a generic item to notate specific brands and flavors where available – it really is a custom experience.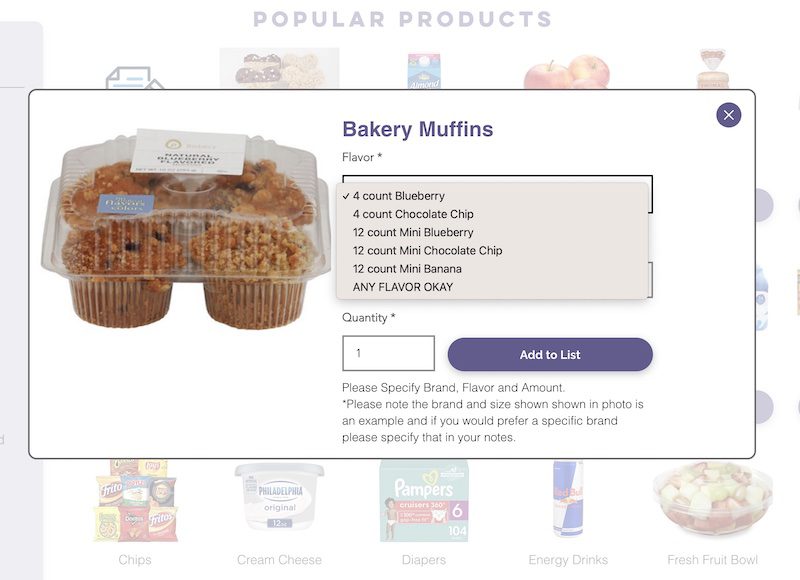 3. The communication is fantastic
From the time I place my order to the moment it's delivered – the communication is exactly what I need.
I recieved my confirmation email with a summary of what I ordered, where I could contact them for changes/questions and updates. Orders that contained alcohol come with specific instructions about how to order and what is required.
When my shopper starts the order I get a text message to open the lines of communication if there are any changes.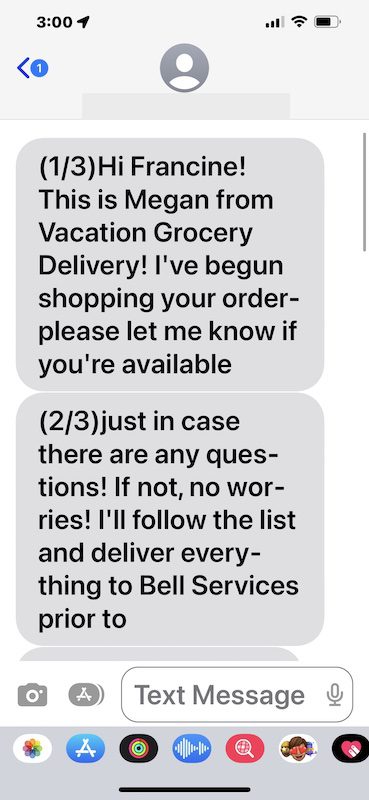 I assume they text if there's something that isn't available, but I've never had them need to contact me for anything.
There is another text that says the order is done and that they got everything. The final text message is delivery including details about where my order is: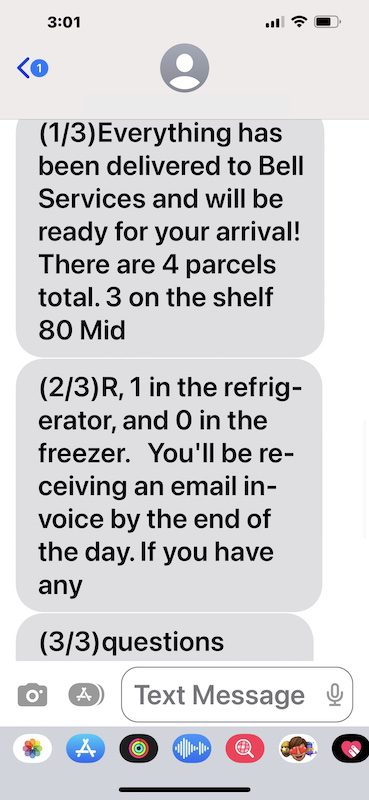 Now I have all the details in the event there is a mix up at the resort. I also know how many 'pieces' the delivery is when I call down to Bell Services to have them bring it up. The one in the fridge is my milk for my tea, and I'm always so excited to have a cup when I arrive. (I have a kettle in my Owners Locker but that's another story!)
The wonderful Megan even sent me pictures of my items!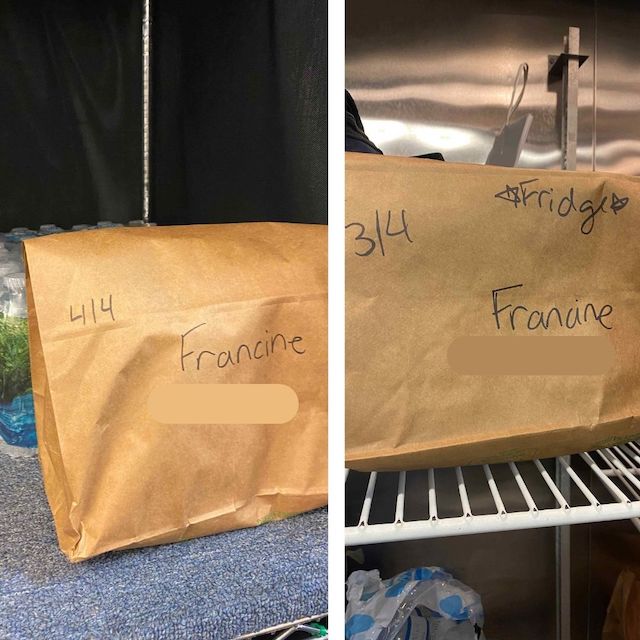 Before my arrival this is the peace of mind I need that it's all there and waiting for me. If this isn't great service and communication – I don't know what is!
Please note: Given I am always staying at a Walt Disney World resort they can drop my things at Bell Services (as long as there is no alcohol). Non-Disney resorts may require you to be there in person when they are delivering. Check the website for full details.
4. They generally shop at Publix
Yes there are a lot of places around to get your orders, but Publix has everything you could want and more. The items are fresh and well stocked and the prices are reasonable. I have always been happy with the QUALITY of the items I got.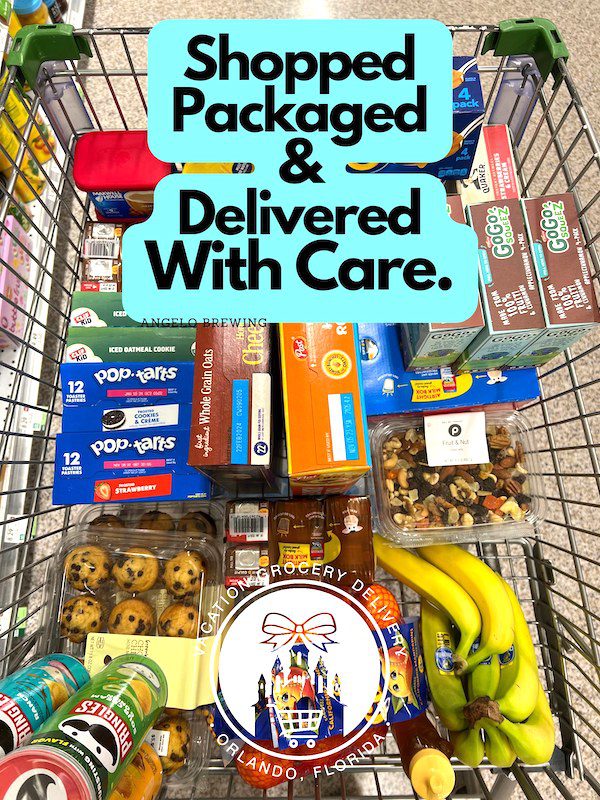 5. They are good people
The founders Jessica and Landon are a lovely couple who are former cast members. I had the pleasure of being one of their first guests when they started this adventure after the pandemic and I ordered some groceries to arrive at Saratoga Springs for me. As they have grown they continue to add team members who are also current & former cast members. Listen to episode 191 of the podcast where they share their story with us. They talk about their work as cast members, how they met, how the business started and even some cat rescue work in there! They really are an incredible duo.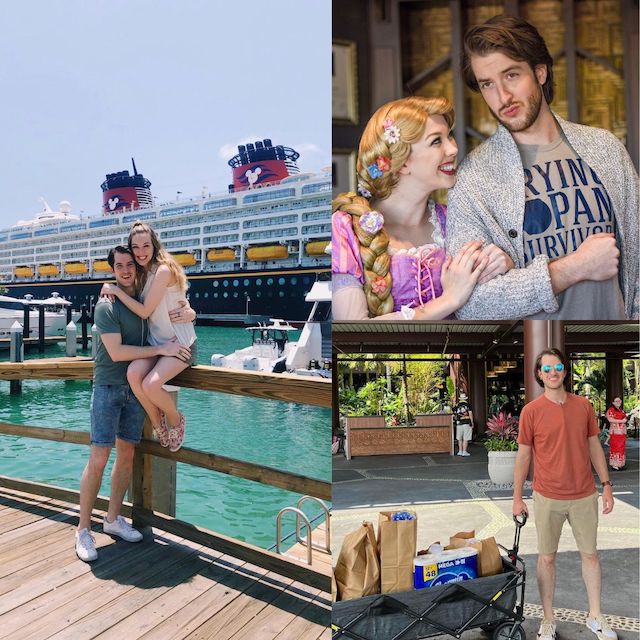 Next trip – reach out to the team at Vacation Grocery Delivery, you will be happy you did!
Still trying to decide on grocery delivery? Read my 3 things to consider before you place your order.