Listening to a Disney focused podcast is a great way to bring some of that Disney fun to you wherever you are. Typically hosted by fans, entertainers, influencers and authors, there is a huge variety of podcasts with something for everyone. It's hard to sift through them all to find the one(s) that you enjoy most.
No two podcasts are created alike, that's why many of us listen to a bunch of different ones.
I have compiled a list of Disney podcasts that I think are worth listening to. I realize it's all subjective – but entertainment of any kind normally is. Sometimes you just have to start with some recommendations and see what 'clicks' for you.
If you're looking for a new podcast to add to your subscriptions – give these a try. Listen to a few episodes each see if you like the content and connect with the host(s), then let me know your thoughts!
Disney Chat With Pixie Dust Fan
Ok, you knew I had to put that in right? While I'm normally not comfortable with such blatent self promotion, I am proud of the podcast we put out every week. My cohost Carrie and I talk about a variety of Disney topics from trip planning tips, Haunted Mansion fan theories to our conversation with Disney legend Bob Gurr. We have some great chats and always end each episode with a focus on the positive. We share something that brought us 'Pixie Dust' that week, it can be anything that brought us joy. This reminds us that there is always something good and positive in our lives.
You can find us here: PixieDustFan.com/podcast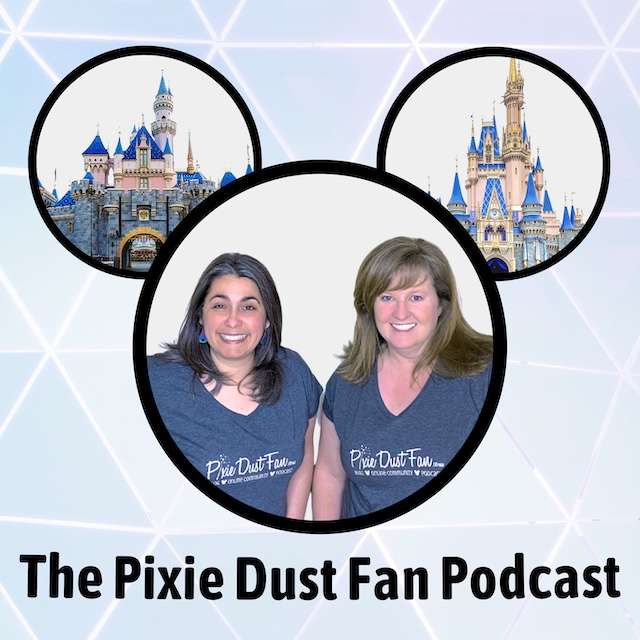 WDW Radio
Lou Mongello is a well known Disney fan, author, speaker and coach who has over 600 podcast episodes. Lou is fascinated by the history of Disney and shares details, interviews and facts that many of us want to know. He covers a variety of topics from the top 10 Disney heroines to a live review of the Polite Pig at Disney Springs. His guests have included some of the most captivating Imagineers and Disney legends, making this a podcast worthy of the awards it has won. He was a guest on the Pixie Dust Fan podcast episode 94.
You can find Lou here: wdwradio.com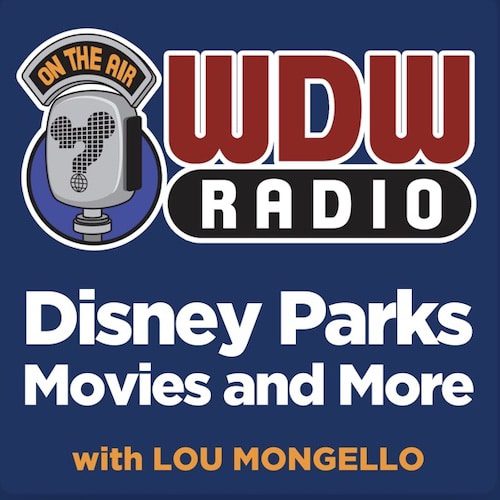 Bobsleds and Banthas
Aaron and Scott just make me laugh! They are a weekly podcast that covers theme parks, Star Wars and the Walt Disney company. They have some fun stories, terrific banter and you really feel like you're sitting there with them. With topics ranging from the History of the Lightsaber to an afternoon with Imagineer Rolly Crump they cover it all. You can check them out here: Bobsleds and Banthas
We Like Theme Parks
As their title suggests, they like theme parks! Co-hosts Chris, Mark and Miriam have a great time on every episode with different twists on the conversation. Including tips, reviews and opinions – they have segments like 'armchair imagineering' where they dream up new parades, resorts and attractions – I was a guest on the resort one! I also did their segment "rapid fire reviews" of the Walt Disney World Resort Hotels, it was a lot of fun. You can find the We Like Theme Parks Podcast here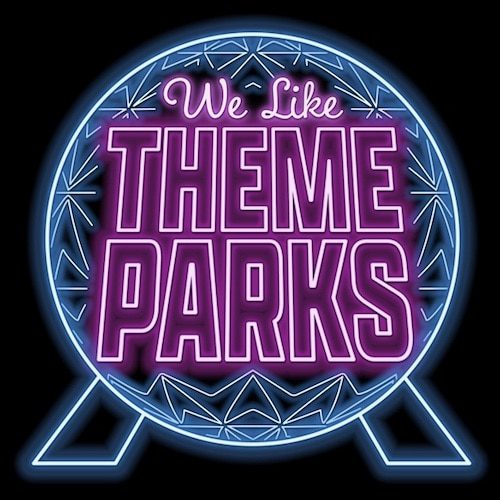 1923 Main Street
Are you interested in a kids perspective? Co-hosts Mike and Amelia make up this "Daddy Daughter Duo" who share their love of all things Disney on each episode. With multiple visits to the parks and resorts they offer unique views on topics ranging from reviewing club level at Walt Disney World to the stories behind famous park icons. Check them out over at 1923 Main Street here
D23 Inside Disney
This is the 'official' Disney podcast that shares all the latest news, and because it's official Disney – they obviously have ALL the best guests!! While it's not a 'fan' based podcast, it's worth checking out if just for the guests. Find the D23 Inside Disney Podcast here
I like my Disney podcasts to be positive and fun, so there are a few that I intentionally left out. I am always looking for new podcasts to explore and add to my listening list so send me your recommendations!
Did I miss any? What is your favorite Disney podcast?