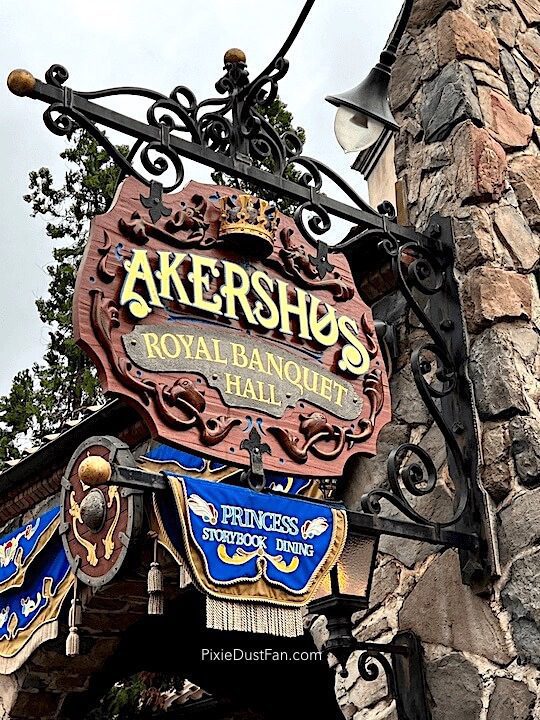 With so many dining options at Walt Disney World it is not surprising that I haven't tried them all, but this one – it was surprising.
As one of the more popular character dining spots, Akershus Royal Banquet Hall has never been on my 'must do' list until I happened to get a last minute reservation for dinner.
Located in Norway in Epcot, this meal is served in a medieval castle with soaring archways and cathedral ceilings, the theming is terrific.
The draw of this restaraunt is the Princesses – and it does not disappoint.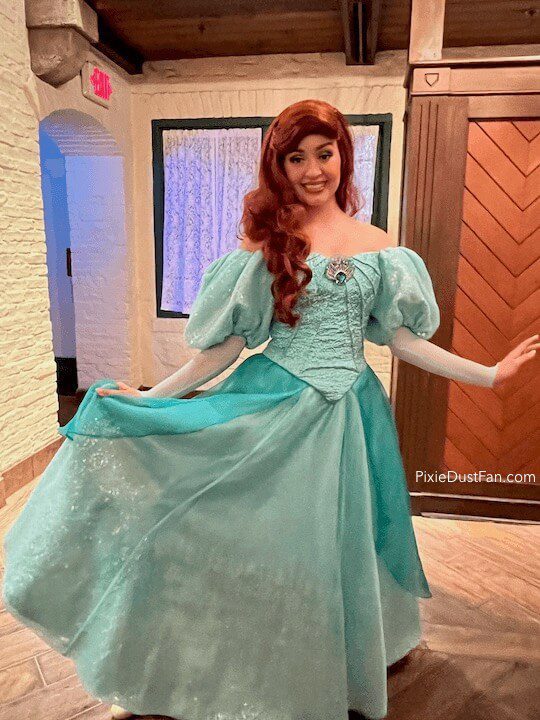 The Princesses are in full regal attire and come to each table to say hello and pose for pictures.
While breakfast, lunch are also available – my reservation was for dinner. My friend Angela and I were seated quickly and began to look over the menu.
I have recently discovered a real sensitivity to garlic (I love it – but it really doesn't love me!) so I asked the server how much garlic was in the food. Right away he went and had the chef come out to speak to me about what options would be available. Unfortunately many of the dishes had garlic, and Angela said they were delicious!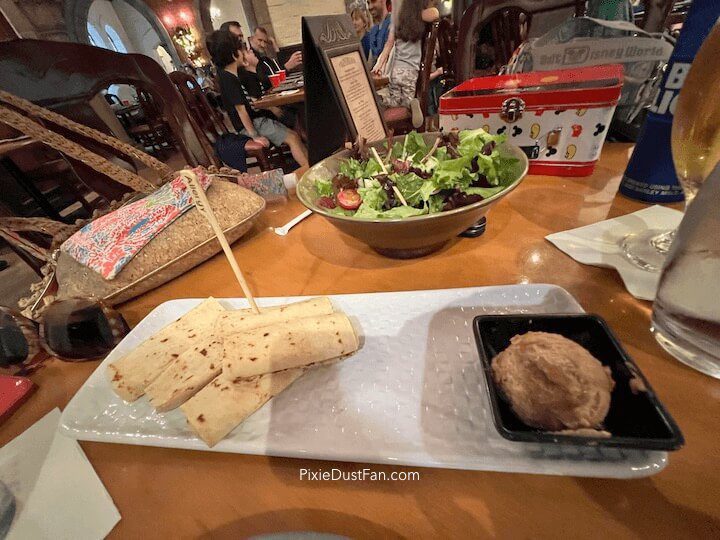 The salad was yummy and the Lefse with cinnamon butter was fun – I don't know what Lefse is, but it was good!

At the end of our meal they served dessert.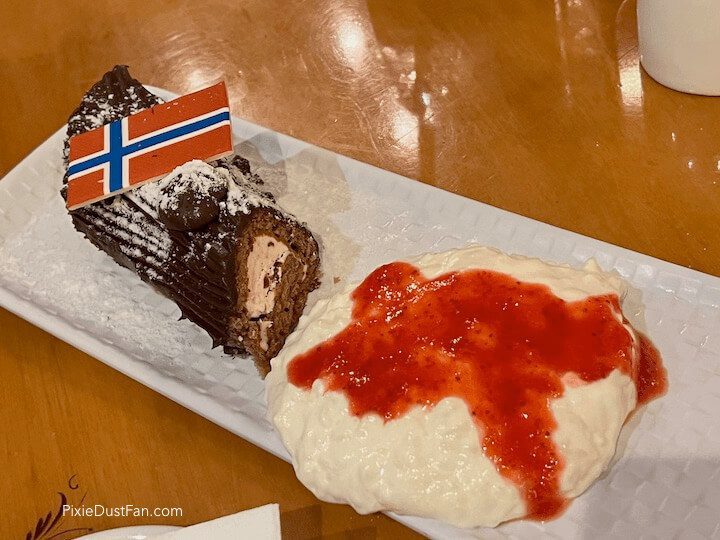 Honestly – we were a bit full and didn't eat much of it.
Our dinner was good – we were full, but I don't think many people go here because the menu is calling them, it's the character dining that draws you in.
Would I eat here again? Absolutely! The interaction and photo opportunities saved me hours in the parks waiting to meet them – and I got it all while having dinner!
Have you been to Akershus Royal Banquet Hall? Did you love it?