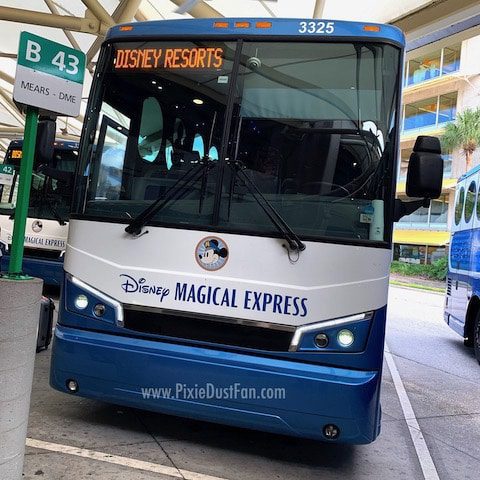 Disney announced in January 2021 that it would be retiring the much loved Magical Express service. Many guests and fans were disappointed after relying on this transportation from the Orlando International Airport to their Disney Resort for years. (For more details on what the service is – visit my blog What is Disney's Magical Express)
Mears (who operated Magical Express for Disney for 16 years) has announced they will be launching Mears Connect in January 2022 to coincide with the Magical Express shut down. Reservations for the new service are said to be available to book starting in May 2021.
In a news release, Mears said "Guests can expect scheduled service, luggage handling, convenient airport terminal staging, and return trips to the airport," *
Mears spokesperson Roger Chapin said in a statement*:
"We plan to offer the same level of experience, service and convenience we've provided for the last 16 years, on behalf of our longtime partner, as returning guests and first-time visitors can expect nothing less,"
Pricing for these services are expected to be released later this year.
More to come – but I can't wait to try out this new service!
Were you a fan of the Magical Express?
*Source: MyNews13.com