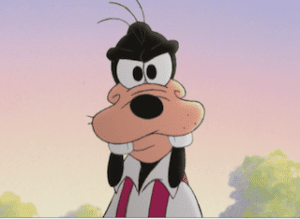 While the concierge desk at your resort and front desk agents are very helpful and I encourage you to go to them with your questions, sometimes you can wait in a very long line to get a simple answer – "what time is the 3pm parade?" (Yes, that is a real question that I have been asked). Thanks to the My Disney Experience App, you can now make dining reservations, fast passes, view your Photo Pass pictures, and get more information on your smart phone. Why wait in more lines when you can find the answers for yourself?
Here are 5 of the most commonly asked questions that you can actually find the answers to without waiting in line:
What time is the 3pm parade at the Magic Kingdom?
The 3pm parade is actually called Festival of Fantasy and it takes place at, you guessed it, 3pm every day. However, pick up a times guide at the park entrance to ensure that it is taking place that day.   You will also want to take note in the guide of where the parade starts in the park. For example – if the parade starts in Frontierland at 3pm – it won't reach Main Street until 10 or 15 minutes later and vice versa.
How late is the food court open?
Most resorts have their Quick Service dining areas open until midnight. Instead of waiting in line at the Front Desk to ask this question, pop into the dining area and ask any of the Cast Members walking around; that is their area of expertise after all.
What characters can I meet at (insert park name here)?
Thanks to the new My Disney Experience App, you can look up all characters and their appearance times depending on the park you are going to.
Do I have to wear my MagicBand all the time?
Use you common sense. Of course no one is going to monitor to ensure the band is on your wrist 24 hours of every day of your vacation, but it is your room key and in most cases, your park passes, dining plan, and even credit card. If it is not on your wrist there is always the chance of it falling out of a bag, becoming unclipped from your belt loop, or otherwise risk being misplaced. It is designed to be easily accessible and since it is on your wrist, you can see that it is with you at all times.
When is it going to stop raining? (Yes, this is also a real question).
While we as Cast Members are good friends with Mickey and Minnie, we aren't with Mother Nature. When you ask a Front Desk Agent or Concierge this question, they will simply go to the Weather Network and find some sort of radar to give you an approximate answer. This is something you can most definitely research on your own
Once again, I encourage you to ask Cast Members questions and seek assistance when you need it. But there are many resources available to you, like the My Disney Experience App which are incredibly helpful; take advantage of them 🙂
*About the Author* – Darci is a former Cast Member who worked Front Desk at various resorts at Walt Disney World. She was a member of the Disney College Program which allows students to work all over Disney property – not only EPCOT's Canada Pavilion. She now resides in Ontario and feeds her Disney passion by assisting family and friends with their Disney vacation planning, watching live streams of park shows, and even got engaged at the Magic Kingdom. Disney is and always will be a part of her life. She believes that you can take a girl out of Disney World, but you can't take Disney World out of the girl.
Follow Darci on Twitter: @dmartindalee